We Welcome the Arrival of the Xbox One!
As I've recently mentioned, the Xbox One rolled in like thunder last night with another hugely successfully launch by a next-gen console in just one week's time.
Many had written off Microsoft's next outing, to a certain extent, with those feeling Sony had the launch window locked down. However, with thousands of people that turned out for launch festivities around the world, not to mention the days people have spent standing in line, it would appear that the Xbox One has come to fight (thus proving this won't be an opening round knockout by any stretch).
Marc Whitten (Chief Product Officer of Xbox) touts the global impact, telling Xbox Wire: "We have the best community of gamers around the world, and this was on full display last night. The launch of Xbox One is truly Day One. Today is the beginning of the future of entertainment, and we could not be more proud to deliver Xbox One to fans around the world."
The next-gen console, like its PS4 counterpart, is a marvel of next-gen tech. It features an 8-core CPU, 8 GBs of RAM, and a 500 GB hard drive. This time around it DOES support Blu-rays and will ship with a single wireless controller, headset, and the new Kinect 2.0 motion sensing camera packed-in.
Of course, one of most important sides of any console launch is the games library. Xbox Wire gives a handy-dandy breakdown of what gamers are available at launch:
"•Assassin's Creed IV Black Flag (Ubisoft, Ubisoft)
•Battlefield 4 (DICE, Electronic Arts)
•Call of Duty®: Ghosts (Infinity Ward, Activision)
•Crimson Dragon (Grounding/Land Ho!, Microsoft Studios)
•Dead Rising 3 (Capcom Vancouver, Microsoft)
•FIFA 14 (EA Sports, Electronic Arts)
•Fighter Within (AMA Ltd., Ubisoft)
•Forza Motorsport 5 (Turn 10 Studios, Microsoft Studios)
•Just Dance 2014 (Ubisoft Paris, Ubisoft)
•Killer Instinct (Double Helix, Microsoft Studios)
•LEGO® Marvel Super Heroes (TT Games, Warner Bros. Interactive Entertainment)
•LocoCycle (Twisted Pixel, Microsoft Studios)
•Madden NFL 25 (EA Sports, Electronic Arts)"NBA® 2K14 (Visual Concepts, 2K)
•NBA LIVE 14 (EA Sports, Electronic Arts)
•Need for Speed Rivals (Ghost Games, Electronic Arts)
•Powerstar Golf (Zoe Mode, Microsoft Studios)
•Ryse: Son of Rome (Crytek, Microsoft Studios)
•Skylanders SWAP Force (Vicarious Visions, Activision)
•Xbox Fitness (Microsoft Studios)
•Zoo Tycoon (Frontier Developments Microsoft Studios)
•Zumba Fitness World Party (Zoë Mode, Majesco)"
If you're lucky enough to still fine one in the wild, you can pick up an Xbox One for $499.99
Source: Xbox Wire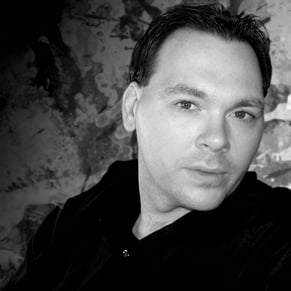 11/23/2013 02:15AM