Puzzle & Dragons Z Crosses Over With 7-Eleven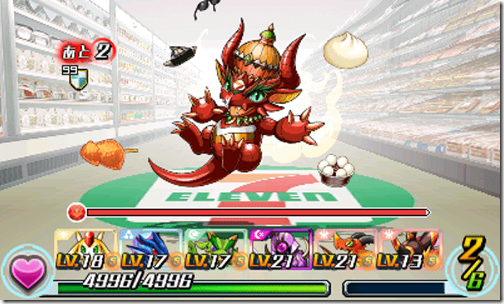 Puzzle & Dragons Z is looking to win the world record slot for most cameo appearances in a video game. The game features crossovers from Angry Birds, Batman, Evangelion, and even Final Fantasy, but the most bizarre crossover has to be the one shown off in a few recently released screenshots. For the first time ever, a video game is crossing over with a convenience store. Puzzle & Dragons Z will allow you to plumb the treacherous depths of a 7-Eleven, battling monsters along the way.
What's most interesting is the way that this convenience store dungeon is unlocked. Players will have to stop by a real life 7-Eleven and connect to the 7-Eleven 7Spot service. They can then download the dungeon which mostly involves weaving your way through the convenience store's aisles. In addition, the dungeon includes two special dragons, each exploding with slurpee colors and junk food. The King Seven Dragon, which appears to throw pork buns, tempura, fried squid, and sunglasses at you, will be available until January 10th. The King Eleven Dragon will be available from the 10th to the 31st and appears to have the power of curry, potato chips, and rice balls.
… this game is weird.
Source: Siliconera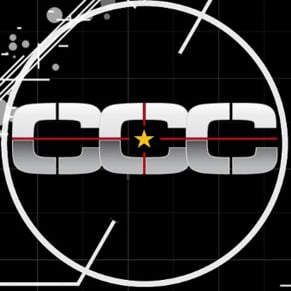 01/03/2014 05:35PM