Razer Reveals Project Christine, a New Modular Gaming PC/Console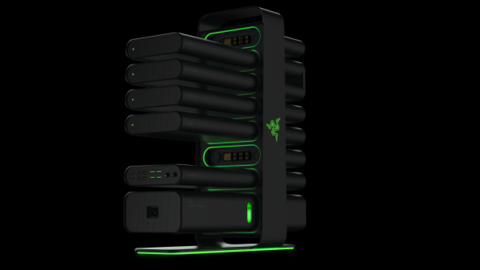 This year at the Consumer Electronics Show, tech company Razer unveiled their self-titled "world's most modular gaming system." The unit is named Project Christine and is basically a tower with a number of cartridge-like slots in it. Users can install blocks into these slots, simply by pushing them in, a lot like putting an NES game into an NES. However, these blocks don't house games, they house PC components like CPUs, GPUs, Memory, Storage and more. Each block is completely sealed and features liquid cooling and noise cancelation. No wires required!
The idea behind Project Christine is to make upgrading a PC easy and self-explanatory. If you purchase a game or a piece of software that requires a better graphics card, for example, all you will have to do is turn your PC off, take out your old graphics card block, slide in a new one, and turn your PC back on. You won't have to open a case or anything! A touch screen LED display will keep you up to date on your PC status, and can notify you when your computer is chugging due to low RAM, or failing to completely start up due to an old power-supply.
"Project Christine is a new concept design that will revolutionize the way users view the traditional PC. This is the first gaming system that is able to keep pace with technology and could allow consumers to never buy another PC, or gaming system, again," Razer CEo Min-Liang Tan said. "We have a history of bringing incredibly innovative concept systems to market and it's fair to say that Project Christine is a very exciting new prospect for future development."
Razer has not yet announced a price for Project Christine and the final name for the project is likely to change. We will bring you more information on Project Christine as it becomes available.
Source: Gamespot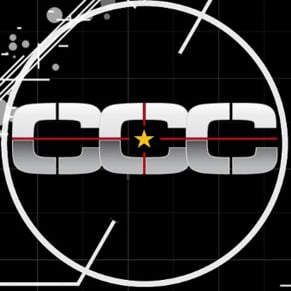 01/08/2014 06:15PM