Alien: Isolation Announced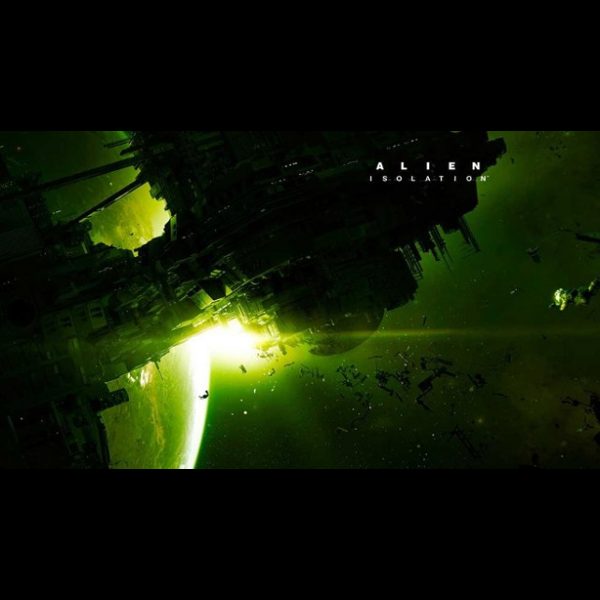 SEGA of America has partnered up with Twentieth Century Fox Consumer Products to bring a new addition to the well-renowned Alien franchise to all platforms later on this year. The first-person title, Alien: Isolation, will be under development by Creative Assembly and is touted to capture the same horror and tension that was evoked in Ridley Scott's Alien film.
"In Alien: Isolation, we have taken the series back to the roots of Ridley Scott's 1979 movie, the original survival horror," said Alistair Hope, Creative Lead at Creative Assembly. "Our Alien is a truly terrifying creature, as intelligent as he is hostile, relentless, brutal and unstoppable. This is the Alien game fans of the series have always wanted."
Set 15 years after the events of the original Alien film, Ripley's daughter, Amanda, finds herself wrestling for survival on a decommissioned trading station in the fringes of known space during a mission to find out the truth about her mother's apparent disappearance. Isolation is said to constantly keep you on edge and keep your wits about you as you travel throughout the station, as you will have to deal with inhabitants of the station you encounter as well as being stalked and hunted by a relentless Xenomorph. To stay alive, you must improvise and use your surroundings to your advantage and scavenge for resources, and in some cases probably hide or run away. Not only to succeed in your mission, but to also just stay alive.
While this may be good news for some, I can't help but be wary considering that it's a new Alien game we're on about here and that it'll be developed by Creative Assembly. As most of you may know, the most recent addition to the Alien franchise was Aliens: Colonial Marines, which was developed by Gearbox Software (or affiliated development studios of Gearbox), which, needless to say, turned out to be an alleged trainwreck. That's one red flag up. While Creative Assembly may have the best of intentions to make this videogame incarnation of the Alien franchise accurately match what they're pitching it to be, I can't help but think back to the previous titles it's developed. Don't get me wrong, Creative Assembly do bring out good games, but they also have an history of releasing games that are exceptionally buggy at launch, rendering some games unplayable ( from what I heard of Assembly's Rome II launch). That's the second red flag up. Perhaps the studio may be able to wow us yet.
Alien: Isolation will be hitting the shelves late 2014, and will be released on the Xbox One, Xbox 360, PlayStation 4, PlayStation 3 and PC. If you fancy reading more information on Isolation, you can head on over to its official website here.
Source: Press release and AlienIsolation.com.
01/08/2014 08:40PM