New Magic 2014 DLC Announced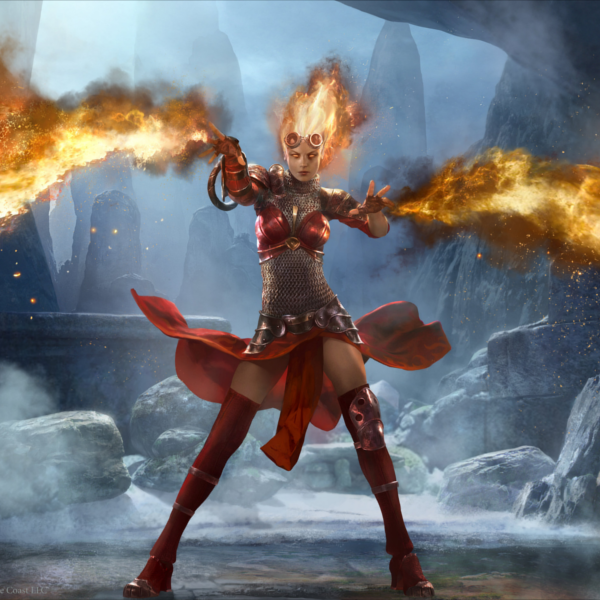 If you're into Card Collecting Games and you you're into the Magic: The Gathering videogame adaptations (and you're not one of the lucky sods to have been given Closed Beta access to Blizzard's Hearthstone), you may be happy to hear that Wizards of the Coast, the company behind the Magic: The Gathering franchise (as well as the Dungeons & Dragons and Pokémon Trading Card Game franchises), has announced a third Deck Pack expansion for Magic 2014 - Duel of the Planeswalkers.
The third Deck Pack in question adds two completely new card decks to the game's line-up: Warsmith and Hunting Season.
The Warsmith deck is comprised of both Red and White cards, which is said to feature a bunch of Artifact cards to help bolster your Creatures and Sorcery and Enchantment spells. The Hunting Season deck, on the other hand, is an entirely Green deck, which is said to feature cards that will enlarge your Creatures significantly and cards that will either allow you to summon even more Creatures at a time or will allow you to summon subsidiary Creatures affiliated to one or more Creature. Both decks will also come with foil conversions.
Details on when this new Deck Pack will ship and pricings has yet to be revealed. It has been explained that the launch timing may vary by platform and region. We'll bring more news on those details should they reach our ears.
Both the Warsmith and Hunting Season decks will be available to Magic 2014 - Duel of the Planeswalkers on PlayStation Network, Xbox Live Arcade, Android and iPad, and Steam.
Source Press release.
01/08/2014 10:48PM