Deus Ex: The Fall Drops on Android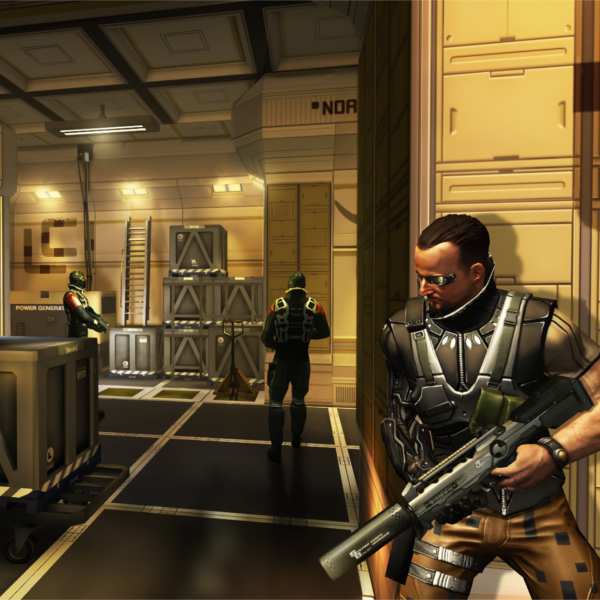 In a recent press release, Square Enix announced that the mobile addition to the renowned Deus Ex series, Deus Ex: The Fall iOS has now been ported over to Android (hooray!), priced at $6.99.
Developed in collaboration with Square Enix's European mobile division, the original Deus Ex: Human Revolution development team at Eidos-Montréal and N-Fusion, Deus Ex: The Fall is the first game of the Deus Ex series to drop on mobile and tablet devices, and it is now compatible with all major Android devices.
Taking place right after the novel Deus Ex: The Icarus Effect, Deus Ex: The Fall is set in 2027, a golden era of humanity where science, technology and human augmentation is at an all-time high, and great and powerful corporations have seized control from governments, as well as the supply of medical vaccines required by human augmentees in order to survive.
In Deus Ex: The Fall, you play as a former British SAS mercenary who has received physical augmentation. Since he is augmented, his body stands the risk of rejecting the augmentations as utterly foreign appendages to its intricate system, unless he receives a batch of the aforementioned vaccine. Since he relies on the vaccine in order to survive, he's desperate to uncover the truth behind the the conspiracy behind the seized supply. Betrayed by his employers, the Tyrants, time for himself and all other augmentees is running out.
Deus Ex: The Fall is already available for both iPhones and iPads on Apple's App Store for £4.99 (or your regional equivalent), and is now available for all major Android devices on Google's Google Play store for $6.99 (or your regional equivalent). I say "is now available", but the link provided in this story's press release doesn't work at the time of writing. When opened it comes up with the message, "we're sorry, the requested URL was not found on this server." Even searching "Deus Ex: The Fall" on Google Play's website itself turns up nothing about the game. Maybe it's too early for the game to be implemented into the system, for some reason. Even searching via the Google Play app on my Samsung Galaxy tablet turns up the same result. I would suggest to hang on for a little bit until it crops up on the store proper.
01/22/2014 07:57PM