Star Citizen Raises $4 Million in Two Months, Crowdfunding Passes $37 Million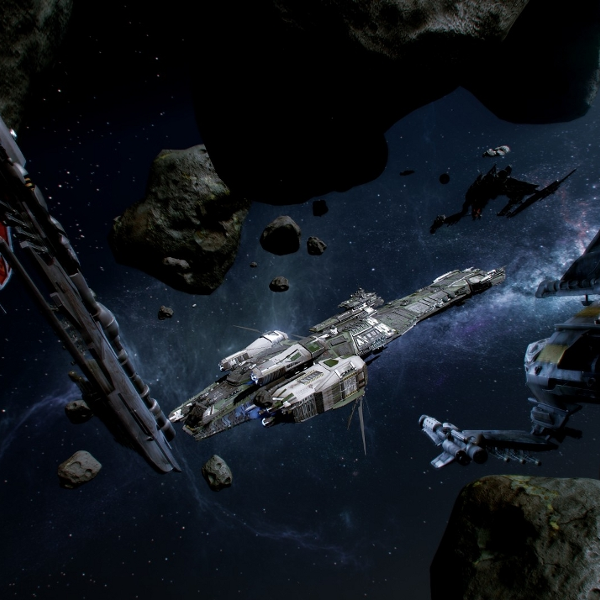 Cloud Imperium founder Chris Roberts' massive sci-fi MMO space-sim Star Citizen continues to have millions of dollars thrown at its development (and I mean that in a good way), as the title's crowdfunding has now passed over the studio's $37 million milestone, with crowdfunding already 12% into it's next milestone of $38 million at the time of writing.
Reported by CVG, Star Citizen's accumulated crowdfund was around the $33 million mark back in November last year. Now, two months later, the title has received a bountiful $4 million increase, taking the the crowdfunding effort past the aforementioned $37 million milestone.
Star Citizen's original crowdfunding target via Kickstarter was $500,000 (which is still an absurd amount of money), but by the end of its campaign the Kickstarter raised just $2 million for the game's development, with over 34,000 backers behind it.
When I wrote about the funding for Star Citizen hit the $31 million mark back in November (obviously before CVG reported on the additional $2 million in its article), a new ship was unlocked for the game: the RSI Orion, which is essentially as a massive mining barge. Since seven other milestones have been surpassed since then, more things have been unlocked for Star Citizen, such as the addition of more hips to its name as well as two new systems to explore in: the Aegis Surveyor, a salvage vessel; the Anvil Carrack, an exploration ship; the MISC hull C, cargo hold customisation; the Drake Herald, a sort of transport ship for data and information; and the Tasma and Tanga Systems. When crowdfunding hits the $38 million milestone, another system will be unlocked for players to explore in: the Cano System.
Crowdfunding for Star Citizen is still ongoing, and is seemingly unending, with practically continuous pledges still being contributed to the game's development. If you're wanting to reserve your own ship for when you want to dive into the exceptionally well-fleshed out universe of Star Citizen, you can scroll down to the bottom of the game's About page and have your pick if you so desire. The game is anticipated to open up for Beta sometime in early 2015, with many features to the game being unlocked in a modular fashion.
01/23/2014 07:40PM