New Alien: Isolation Screenshots Revealed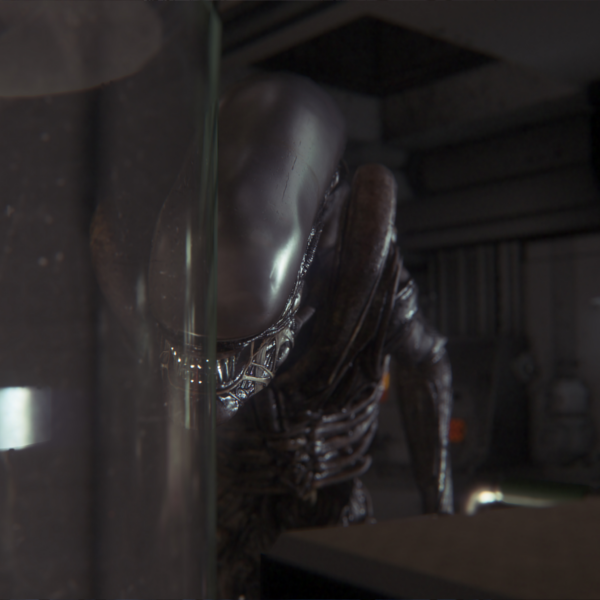 New screenshots have been revealed of Creative Assembly's Alien: Isolation, the developer's adaptation of Ridley Scott's sci-fi horror Alien, which is slated to drop on all platforms later on this year, though an exact date is yet to be announced.
Alien: Isolation takes place 15 years after Scott's original Alien movie, which debuted back in 1979. You'll be playing as Ripley's (the main protagonist of the Alien movie series) daughter Amanda, who was on a mission to find out the truth about her mother's disappearance (watch the movies and find out for yourself--Ripley gets around!), but instead she finds herself in a difficult struggle for survival on a decommissioned trading space station out in the fringes of known space.
"In Alien: Isolation, we have taken the series back to the roots of Ridley Scott's 1979 movie, the original survival horror," Alistair Hope, Creative Lead at Creative Assembly, explained in a press release for the game's announcement. "Our Alien is a truly terrifying creature, as intelligent as he is hostile, relentless, brutal and unstoppable. This is the Alien game fans of the series have always wanted."
Isolation is touted to constantly keep you on edge as you travel throughout station. You will have to deal with the station's inhabitants as you encounter them (or perhaps not deal with them at all), as well as keep an eye out for a stalking Xenomorph that's persistently and relentlessly hunting you. In order to stay alive in Isolation, you'll have to make use of your surroundings and scavenge for resources, or even utilize the environment to simply run away, or to just survive.
Alien: Isolation will be hitting the shelves late 2014, and will be released on the Xbox One, Xbox 360, PlayStation 4, PlayStation 3 and PC. If you fancy reading more information on Isolation, you can head on over to its official website here.
01/23/2014 08:52PM