Issue #1 of EVE: True Stories Now Available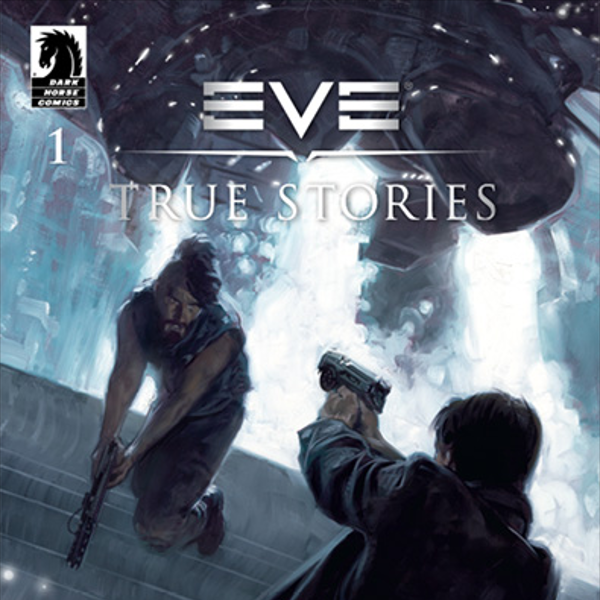 After initially being announced back in April last year, the first issue of CCP Games' EVE: True Stories graphic novel series is now available to download for free from Dark Horse Digital, or via the Dark Horse Android or iOS apps. You may need an account in order to access the novel, though.
Titled "Thieves Among Us", the story is set around one of EVE Online's historical moments with the last 10 years of its life: the fall of the player-owned alliance "Band of Brothers". Written by Daniel Way (Wolverine: Origins, Deadpool) with artwork of Tomm Coker (Daredevil Noir, Near Death) and cover art by David Palumbo (ALIENS, Heavy Metal), Thieves Among Us is based on actual player-driven events that took place during that time, and is filled with action and intrigue (two words that can be used to sum up portions of EVE Online pretty accurately).
Thieves Among Us is the first installment of a series of four graphic novels. The other three will also publish digitally via Dark Horse Digital on March 5, March 19 and April 2. What's more, a hardback of all the four stories combined will drop in book and comic stores on June 4.
During the same announcement, CCP Games announced that there will be a TV series also based on player-driven stories, but will overall feature an original storyline set within the EVE Online universe. Last I heard of its development, things are going along pretty slowly and steadily with the mentality of "do it well than in a hurry," which I'm considering to be a good thing. I can't wait for its debut, though.
02/21/2014 12:06AM