Homeworld HD Renamed to Homeworld Remastered, Announces Gearbox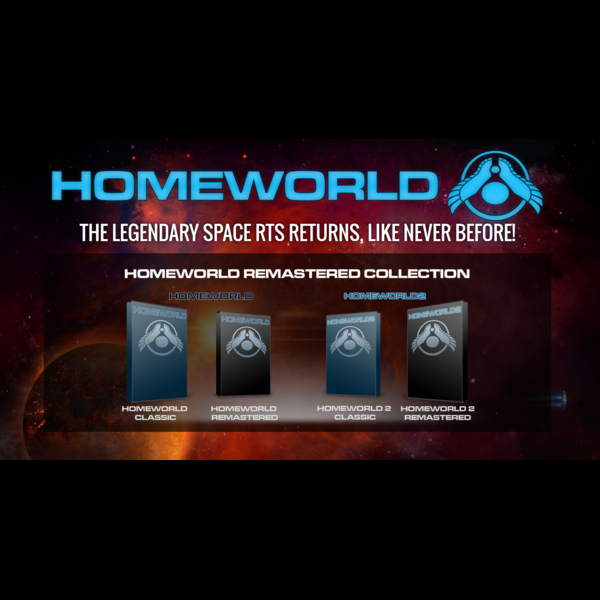 Announced in a community post on its official website, Gearbox Software has renamed its efforts of remaking the Homeworld series for modern systems from Homeworld HD to Homeworld Remastered. The reasoning behind this name change is because the studio believes that the original name didn't "properly communicate the scope of the work" that it is doing, that the project's development has gone beyond a simple HD re-release.
"Previously, we'd been referring to this effort as Homeworld HD but as work progressed it became clear that title didn't properly communicate the scope of the work," Gearbox explained in its community post. "This is more than a simple re-release or up-res -- given the input we've received from fans, mod makers and series veterans, the result is full-fledged remastering of nearly all aspects alongside the archival Classic versions."
This announcement was made in conjunction with Gearbox's announcement of its new dedicated website to the Homeworld series' remake, HomeworldRemastered.com. Featured on this new website is additional information on the series' development, with details on what the remastered games will include in terms of features and support, a look at the Homeworld Remastered Collection (which is a set of remastered and original versions of Homeworld and Homeworld 2), and a survey on what the Collector's Edition should included.
The Homeworld Remastered Collection is said to be available for pre-order soon on leading PC digital platforms; Steam is confirmed as one of them.
03/06/2014 11:08PM