EVE: Source, A Comprehensive Guide, Is Now Available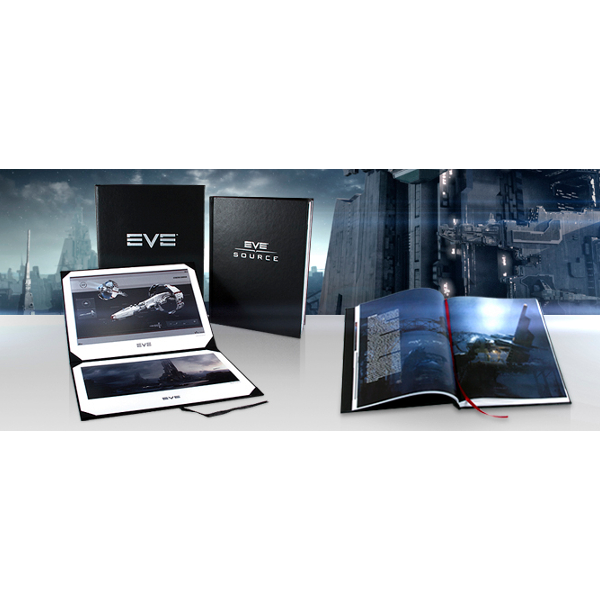 As part of efforts to expand upon EVE Online's universe, CCP Games, with its partnership with Dark Horse, has announced that EVE: Source, a comprehensive guide to the game's universe, is now available at Things From Another World, as detailed in a press released published on Thursday, March 6.
Available in comic book stores and online, this hardcover features 200 pages of full-color, in-depth information on the history and the lore of EVE Online. Fit for newcomers and veterans alike, EVE: Source explores the various stories of New Eden, its numerous factions, and its history across the universe's three games: EVE Online, DUST 514 and EVE: Valkyrie.
200 out of 1,400 copies of EVE: Source Limited Edition have been reserved by Dark Horse and will be available exclusively for sale at its booth during the Emerald City Comicon in Seattle, from March 28 to March 30.
The Limited Edition will include a protective case. Inside the lining of this case, there's an aluminum plaque with an enigmatic image. The method in which the Limited Edition was produced is said to ensure that the product will last for thousands of years, long enough to fittingly coincide with the year 7703, the year when the wormhole to New Eden opened in EVE Online. The plaque itself will include unique codes that can be redeemed in-game, such as exclusive clothing, memory and intelligence boosting implants and in-game version of the book.
EVE: Source will be available for $39.99 and the Limited Edition version will be available for $89.99, or your regional equivalent, while supplies last during the Emerald City Comicon. More information on EVE: Source can be found on EVE Online's community page here.
Additionally, the issue #2 of Thieves Among Us, the second installment to the graphical novel based on true events that happened in-game. The first issue was released late last month. You can download the issue for free via Dark Horse Digital or Dark Horses Android and iOS apps.
03/07/2014 11:10PM