Best Buy is Selling Xbox One-Titanfall Bundles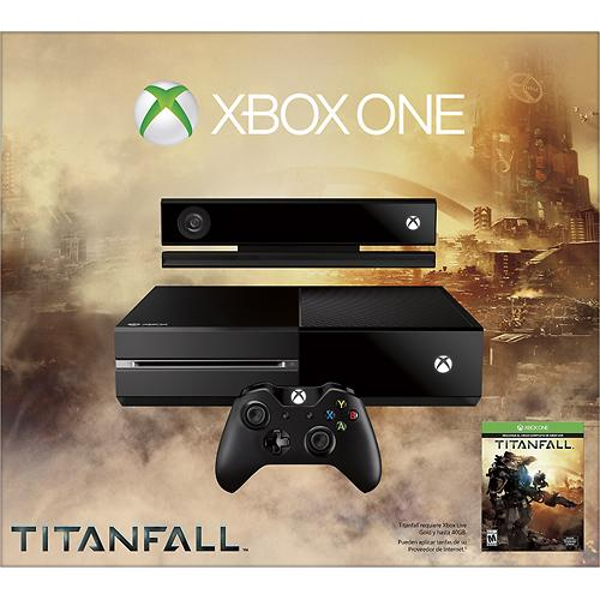 Titanfall will be dropping on Xbox One and PC next week, and it's considered to be the biggest game for the Xbox One console yet. What's more, Best Buy will is putting on an Xbox One-Titanfall bundle deal that'll be available for those who want a copy of the game and an Xbox One console.
The bundle, priced at $499.99 (£299), includes the console and controller, a copy of Titanfall, and a month's worth of Xbox Live Gold. You can pre-order the bundle whenever you want, and you can also pre-order the game individually--which will set you back $59.99 (£36).
If you happen to be a My Best Buy member, you'll receive $10 (£6) in reward certificates per game that you pre-order and / or purchase. Eligibility extends to Xbox One, Xbox 360, PlayStation 3 and PlayStation 4.
Titanfall has been confirmed to get a Season Pass, and will also receive both paid and free DLC. Recently, the abilities for both the Pilot and the Titan in Titanfall were leaked on NeoGAF, some of which may have already been witnessed in the game's recent Beta. What's more, Titanfall's port to the Xbox 360 is "coming along really well," as what was expressed Titanfall producer Drew McCoy.
Titanfall will be dropping onto Xbox One and PC next next week on March 11 in the US, March 13 in the EU and Australia, and then March 14 in the UK and New Zealand, followed by its Xbox 360 release on March 25 in the US and March 28 in the EU.
03/07/2014 11:30PM