Titanfall Boosts Xbox One Sales in UK by 96%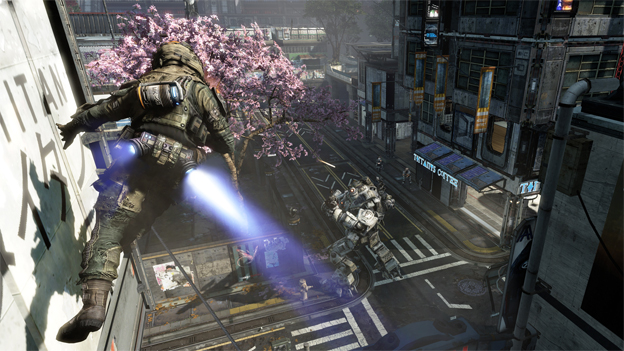 Thanks to Titanfall's launch on March 14, Xbox One console sales in the UK have shot up 96 percent since Saturday, March 15. The Titanfall and Xbox One bundle attributed 70 percent of these sales by the week's end.
According to CVG, Titanfall became the biggest release as of yet in 2014 on Monday, March 11. The game dropped in the UK on both PC and Xbox One last Friday, and 94 percent of the sales were for the console version. Titanfall will drop on Xbox 360 by the end of the month.
Microsoft's corporate vice president of marketing and strategy, Yusuf Mehdi, stated that Titanfall "will play great on Xbox 360" last week, mirroring Titanfall's producer Drew McCoy assurances last month.
"I think we struck the right balance--it was Respawn, really, and the developer who struck the balance--which is, it will play great on Xbox 360," Mehdi said during an interview at this year's South by Southwest. "Believe me, we are thrilled about it. Xbox 360 is in, obviously, all the markets including the top 13 with Xbox One; we're in 48-plus markets for [Xbox 360]. For many markets, that will be the game. So, we've worked together to have that be a first-class experience.
At the same time, on Xbox One you can get some of those extra features that set it apart, and there will be people who want to do that, and there will be enough encouragement to go--but it will be a great experience on Xbox 360," Mehdi added.
Titanfall on Xbox 360 will be dropping on March 25 in the US and March 28 in the EU.
03/17/2014 08:21PM