InFAMOUS: Second Son Day-One Patch Introduces Five-hour Bonus Content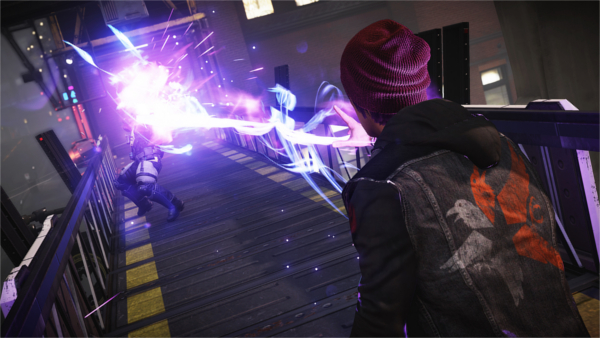 With the launch of InFAMOUS: Second Son today, March 21, the game's developers, Sucker Punch, have announced that downloading the game's day-one patch will introduce free bonus content.
Being coined as InFAMOUS Paper Trail, the additional episodic content will add up to five hours of extra story InFAMOUS: Second Son's universe. As detailed by Sucker Punch on PlayStation.Blog, new content will be released every week for the first six weeks after the game's launch to anyone who has a copy of the game and a PlayStation Network account.
During Paper Trail's story, you will pursue missions to find out the mysteries behind the D.U.P, as well as the unraveling a cover-up to a violent suicide, whilst being immersed deeper into the game's universe.
For more information on InFAMOUS Paper Trail, you can check out Sucker Punch's FAQ here. A full rundown of what else will be introduced to InFAMOUS: Second Son with its day-one patch is listed here.
03/21/2014 09:47PM