True Player Gear Offers Alternative to the Oculus Rift

True Player Gear, a new startup company based in Montreal, Canada, is offering a brand new alternative to the Oculus Rift. Tentatively named "Totem" the new headset will have specs similar to the Oculus Rift. It will have a 1080p OLED screen and will give users a 90 degrees field of view. It will support the PC, as well as the PS3, PS4, Xbox One, and Xbox 360, meaning that it will compete with Sony's new VR headset, Project Morpheus. Apparently the company has talked with Epic Games and the headset will support the Unreal Engine 4, as well as CryEngine, Havok and Unity.
The biggest difference between the Totem and the Oculus Rift, is that the headset itself has cameras mounted on it. These cameras allow a video feed to be broadcast to the headset, allowing you to see the outside world as well as the VR world. This will allow the headset to have both VR and Augmented Reality functions, which could extend beyond the world of games.
The company will be launching a Kickstarter soon, which is looking to raise $500,000. If it succeeds, the headset should be able to ship by Christmas. "We didn't initially intend to make any announcement," True Player Gear said on Reddit. "But we feel that with the news of a corporation buying Oculus, who is focused on web applications and doesn't understand the hardware business like others do, we really need to come out of the woods and let everyone know that there is an alternative that is coming soon. We are in the last stretch of developing a final 5th gen prototype and are aiming to present a finished dev kit on Kickstarter in the next few months."
Source: Reddit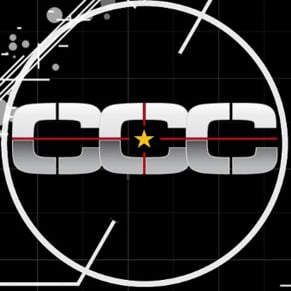 03/31/2014 07:46PM