Titanfall Will Receive New Modes for Free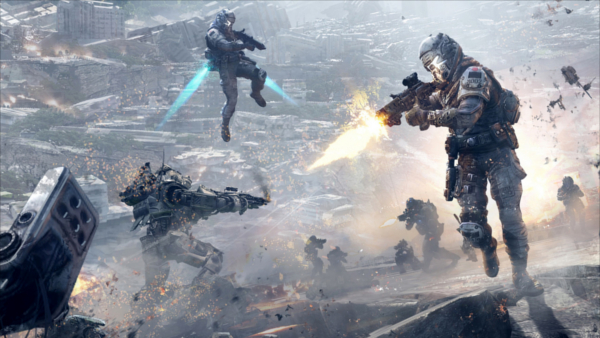 Since its launch on PC and Xbox One, Respawn Entertainment has been working diligently to update and improve its sci-fi shooter Titanfall. The title received a strong release on the Xbox One, and it is touted to be the most successful hit on Microsoft's current-gen console, boosting Xbox One sales up by 73 percent in the UK alone.
As a testament to how much effort Respawn are putting into Titanfall to ensure the player experience is improved upon, the title received a massive balance and bug fix patch on Friday, March 21. On Tuesday, March 25, it was announced that Respawn will be removing cheaters from the game thanks to its newly implemented anti-cheat system, an effort the studio first revealed the week before via Twitter.
On the same day that Titanfall's anti-cheat system was introduced, Respawn's co-founder Vince Zampella confirmed over Twitter that any additional game modes to Titanfall will be made available to all for free, and will not be part of any DLC package.
@YaBoyZD3 Modes we release will be free to all, not part of DLC.

— Vince Zampella (@VinceZampella) March 25, 2014
A couple of weeks ago, only a few weeks into the titles launch, it was confirmed that EA obtained the rights to publish a sequel to Titanfall, and that said sequel will not be an Xbox exclusive.
Titanfall released on PC and Xbox One on March 11, 2014 in the US, and then later on March 14 in the UK and Europe. The Xbox 360 version was initially meant to release with the others, but it was delayed until March 25. The title has now been delayed again until April 8 in North America and April 11 in Europe.
Our Joshua Bruce absolutely loved Titanfall's gameplay and the innovation that the title brought with it, but he admits that the game is not perfect in all aspects. Read his review here.
Source: Twitter.
04/01/2014 03:34PM