Uncharted Creative Director Joins Visceral Games for Star Wars Project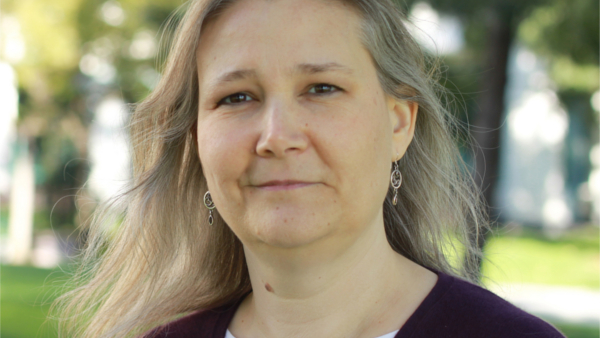 In a post published on EA.com, Visceral Games'--the developer of the Dead Space series--vice president and general manager Steve Papoutsis announced that the Writer and the Creative Director of the Uncharted series, Amy Hennig, would be joining the developer to work on the studio's Star Wars project.
"Amy has long been recognized as one of our industry's top visionaries, and is coming off an amazing run as the Writer and Creative Director of the Uncharted franchise," Papoutsis wrote. "But her contributions go beyond the games she helped create at Naughty Dog and at Crystal Dynamics, where we worked together many years ago.
As both a colleague and friend, I've always admired her approach to creative development – focusing on nailing down the soul of a game first," he continued, "and then making sure the writing, the gameplay, the design and the art comes together to form a unified, interactive experience for the player. This fits in perfectly with what we're trying to do here at Visceral and Amy's going to help us continue in our pursuit to make the most thrilling, immersive games in the world."
Back in November 2013, after Disney's acquisition of LucasArts and LucasFilm, EA signed a 10-year licensing deal with Disney to develop multiple games that are set within the Star Wars universe for multiple platforms. Aside from Star Wars: Battlefront, and Star Wars: Attack Squadrons from Disney, Visceral Games' new project is the latest of confirmed Star Wars titles from EA.
Recently, EA's CEO Andrew Wilson made it clear that the publisher's upcoming Star Wars titles will not be based directly on the new Star Wars movie trilogy from Disney. Instead, the publisher will be taking a page from the Batman: Arkham series, where it will take Star Wars back to the roots of its IP and build up from there. Principal photography began for the first addition to the new movie trilogy, Star Wars: Episode VII, on Tuesday, March 18. The film is slated to drop on theatres on December 18, 2015.
Source: EA.
04/04/2014 04:27PM