Titanfall: Expedition DLC Announced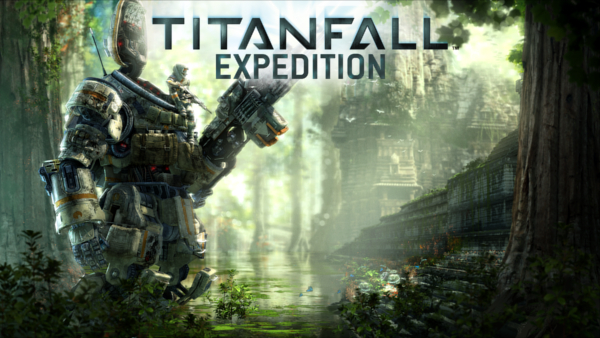 During a panel at PAX East this weekend, Respawn Entertainment revealed details on its first of three content packs that'll be available for its Xbox One sci-fi title Titanfall. This content pack is Titanfall's first map pack DLC, titled "Expedition", which will be releasing some time this May.
The map pack will include three new maps to Titanfall's multiplayer roster: "Runoff", "Swamplands" and "Wargames". Expedition will cost $9.99 on its own, and that price extends to the other two content packs, too. You can obtain all three for a little cheaper as soon as they become available by purchasing a Titanfall Season Pass, which will set you back $24.99.
"In the wake of the Battle of Demeter, IMC Expeditionary Forces travel deep into Frontier space to recover from their recent defeat," reads the DLC's description. "On an uncharted world, the IMC begin construction of a new fleet operations base, using newly acquired water collection and filtration plants to support the new base. When drainage operations reveal ancient ruins and artifacts of an unknown origin in a nearby swamp, Spyglass activates an archaeological team to investigate the site. To maintain battle readiness at the new base, IMC Pilots use simulation pods to train for anticipated Militia raids, based on lessons learned in Angel City and IMC Airbase Sierra."
Titanfall recently received a massive patch update on Thursday, April 10, adding a new Private Match feature to the game's multiplayer, in amongst additional changes and fixes. Any further game modes added to Titanfall will be made available to free, and not as part of an DLC.
Titanfall on Xbox 360 will run at 30 frames per second, and Respawn has implemented its anti-cheat system after collecting data on suspected cheaters in Titanfall's multiplayer. Check out our Joshua Bruce's review of Titanfall here.
[ Titanfall.com ]
04/14/2014 10:01PM