Magic 2015 - Duels of the Planeswalkers Announced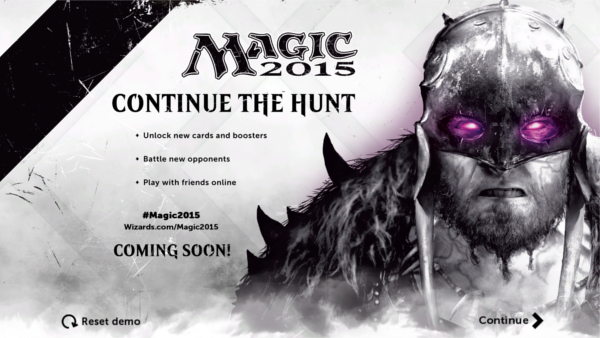 On Thursday, April 10, Magic: The Gathering creator Wizards of the Coast announced Magic 2015 --Duels of the Planeswalkers, which is the latest installment to the Duels of Planeswalkers videogame series.
Magic 2015 is touted to feature the ability to customize decks, a more robust deck builder and new booster packs with premium downloadable content, this latest addition to the series is said to take players on the fiercest opponents the game has to offer, ending in an ultimate battle against Garruk. Magic 2015 is also a good way to prepare yourself for the upcoming Magic 2015 Core Set for the physical card game.
Magic 2015 will be the first of the series to launch on Microsoft's Xbox One console. As well as that, the title will also be launching on Xbox Live Arcade, iPad, Steam, Android and Kindle. The game has been slated for a summer release.
In early January, it was revealed that Magic: The Gathering will be receiving its own movie series, with the aim of launching a massive franchise akin the the size of Harry Potter or The Lord of the Rings. Also revealed in January, Magic 2014 received new DLC that added two completely new card decks to the game's line-up.
[ Press release ]
04/14/2014 10:43PM