Pokémon TV App Available on Kindle Fire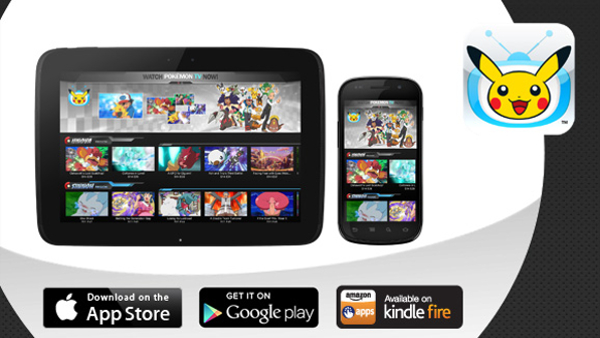 Received on Thursday, April 24 via email, it was announced that The Pokémon Company International 's Pokémon TV App is now available for Kindle Fire users. The app itself, since it was first launched back in 2013 on iOS and Android devices, has received more than 2.5 million installations on iPhones, iPads, iPods and more.
The Pokémon TV app features many episodes from the animated Pokémon TV series, as the app's name implies. It is updated weekly from a library of more than 700 episodes spanning across 16 different seasons. What's more, the app can also be used to watch special features, trailers or even movies. You can download the app from the Amazon Appstore for free, but when streaming episodes standard data charges may be applied, presumably depending if you're using 3G or Wi-Fi.
The Pokémon Company International also announced on Monday, March 31 a free pokémon Easter giveaway, where Pokémon X and Pokémon Y players will be able to receive a free Magmar and Electabuzz at participating GAME stores in the UK, starting on April 4.
As well on March 31, as an early April Fool's joke or just suspiciously coincidental timing, Google unveiled its partnership with The Pokémon Company and Nintendo to adapt Google Maps into a challenge to catch pokémon and become a Pokémon Master.
[ PR email ]
04/25/2014 01:53AM