Boxed Copy of Goat Simulator to Release in UK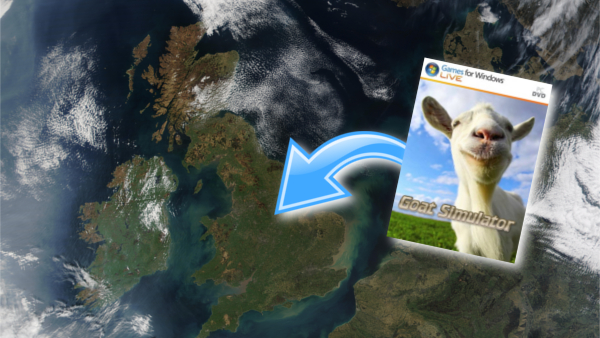 As reported by GameZone recently, it seems that Coffee Stain Studios' hit sensation and humorously broken Goat Simulator will be receiving its own boxed retail copy that'll be distributed in the UK. Until now, the bug-ridden title was only purchasable digitally via Steam.
Due to the game's skyrocketing popularity, it comes at no surprise that a boxed version should enter the fray--the same happened for Terraria back in 2012.
According to GameZone, Koch Media--the parent company behind publisher Deep Silver and subsequently developer Volition--confirmed that a boxed copy of Goat Simulator will be available for purchase in the UK on Friday, May 23 this year. The boxed copy will include "all the point scoring goat destruction, Steam Workshop Support and bugs" that feature in the digital version. No pricing information has been detailed as of yet, but one might presume it won't be far off from the game's price tag on Steam--which is £6.99, or your regional equivalent.
If you're in need of finding out all of what Goat Simulator has to offer, check out our guide on how to unlock playable goat variants, how to get into space and more.
[ GameZone ]
04/28/2014 07:23PM