PlayStation 4 1.70 System Update Launches April 30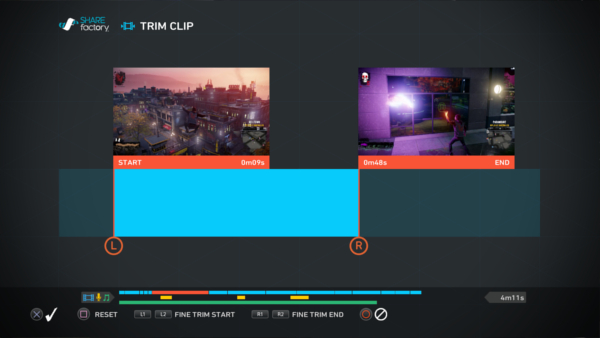 On Wednesday, April 16, Sony Computer Entertainment America's president of product planning and software innovation Scott McCarthy detailed the PlayStation 4's upcoming 1.70 software update, and the new features that'll be introduced to the console with it. At the time, no release information on the update had been revealed. However, as confirmed via Twitter as of Friday, April 25, the update--including its additional features--will be available at the end of the month.
"Confirmed: PS4 system software update 1.70 lands in N. America April 30th! Brings SHAREfactory, HDCP off, much more," the tweet from the official PlayStation Twitter account reads.
As a refresher, the 1.70 update is touted to be a major system software update that'll add new features that many PlayStation 4 users have allegedly been asking for, as well introducing a few SHARE enhancements. McCarthy detailed a few of the new features that'll be coming with the 1.70 update, such as the new SHAREfactory.
SHAREfactory allows you to easily edit your captured gameplay footage and then share them with your friends and/or your social networks. Because it is essentially video editing software, you are able to utilize the software to add special effects, transitions and themes--even text, stickers and audio tracks. You can even import audio tracks for your project as well. What's more, you can also use it to include commentary on your footage, and it also supports the PlayStation Camera, so you may insert your face in the video if you so desire.
Along with SHAREfactory, the 1.70 update brings enhancements to the PlayStation 4's SHARE capability, which includes the ability to change the recording time of your gameplay to shorter increments. What's more, you will also be able to change who you share your footage with on the SHARE screen. Finally, the 1.70 update will allow you to switch off HDCP, which will allow you to capture gameplay directly from your HDMI output.
The PlayStation 4's 1.62 update was a firmware software update that improved the console's operating system. Its 1.61 update provided general enhancements to the console's system stability--it was a small update that mainly fixed back end things. The update before that, update 1.6, made the PlayStation 4 compatible with Sony's line of wireless headset. The Gold Wireless Headset was revealed in conjunction with the update.
[ Twitter ]
04/28/2014 07:28PM