PC Games Make More Money than Console Games, Analyst Claims; Attributes F2P and MOBA Titles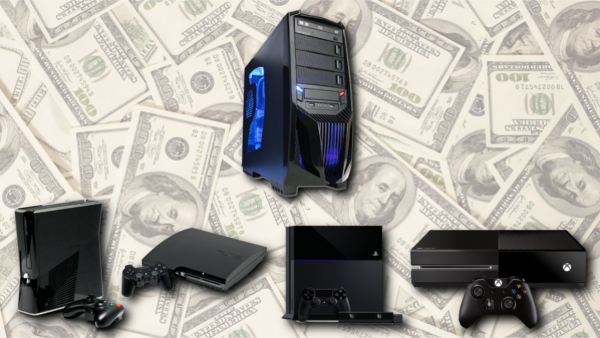 In a recent interview with the UK PC and tech website PCR, DFC Intelligence owner David Cole stated that, on a global basis, PC games are performing better than console games in terms of revenue. He coins the PC as being something that's more necessary than a console, and thus has a wider audience because of that.
"Among core gamers there is a heavy overlap with most console gamers also playing on a PC," Cole explained to PCR. "The big difference is that consoles are now the luxury item and PCs are the necessity. Just a few years ago the reverse was true. This means PCs have the broader audience."
A couple of contributing factors to PC's strong performance are the free-to-play titles and MOBAs that are available on the platform, which continue to perform strongly as well. MOBAs, according to Cole, are currently the most dominant genre in PC gaming, next to MMOs, strategy titles and shooters.
"The MOBA games League of Legends and Dota 2 dominate everything else by an order of magnitude in terms of more usage than other products. In the first part of 2014 we saw some signs that may change with the introduction of new titles and some increased play of games outside the MOBA category. But MOBA is dominant. Beyond that it is a nice mix of MMO, strategy and first person shooter," added Cole.
"We can say that our top 20 list for 2013 had no titles released that year and in Q1 2014 we saw three new titles crack the list: DayZ, Rust and Hearthstone," he continued. "PC player hours have also been remarkably consistent. We had expected hours to fall in 2013 because there were not any major new releases. However, hours were actually flat with 2012 which bodes very well for the market going forward as more triple-A titles are released."
Cole attributes Europe to being a big driver of PC gaming trends in recent years, especially when it comes to free-to-play games. He anticipates that the the big trend to emerge from the US is likely to be more triple-A titles released on both console and PC.
In light of the new current-gen consoles, however, Cole believes that the Xbox One and PlayStation 4 should show an increase in revenue later down the line.
[ PCR ]
04/29/2014 01:22AM