The Witcher 3 Has About 14 Quest Designers, They're Thinking How to Avoid Repetitive Quests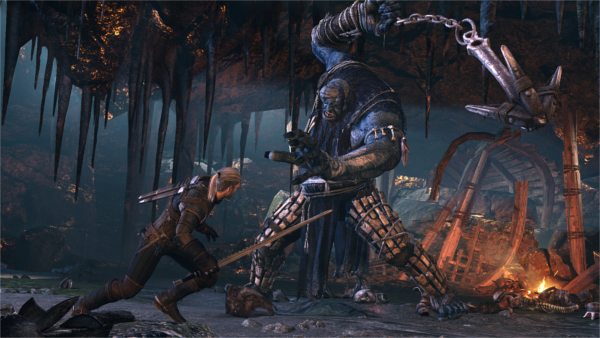 In a preview featured on PC Gamer, published on Thursday, May 1, The Witcher 3: Wild Hunt's writing staff gave insight to the amount of work that's being put into the title's story and side stories, quests included. The lead quest designer, Mateusz Tomaszkiewicz, revealed that the studio--CD Projekt RED--has about 14 writers working on the game, which is a little over three times the four quest designers that worked on the original Witcher.
It was also revealed that CD Projekt RED will be pretty much removing fetch quests from the game, or as much as they can in an open-world game. Both Witcher 3's quest and narrative design, according to the preview, is being constantly refined and reworked right up until the game's release, which is something the developer said it would do as part of what was still needing to be done development-wise.
"When we do have these situations, which is rarely, we compensate for it with the narrative," writer Jakub Szamalek explained to PC Gamer. "It'll definitely be an interesting story in itself – you'll be intrigued by the NPC's motives, and where this is all leading. Even when you have a simple structure it's something we're compensating for in the story."
"We have to plan how to cover this big open world with content, which is not easy, because as you know there are some problems with that in openworld games," Tomaszkiewicz added. "We want to give worthwhile content to the players in the open world. We have to think about how to avoid repetitive quests, we have to think about how to fill this huge landscape with quests that you will notice and take part in, we have to make the main storyline easy to come back to if you delve into the sidequests, which might be difficult for some players."
You can read PC Gamer's full preview via the source link below. During CD Projekt RED's presentation explaining why The Witcher 3: Wild Hunt was delayed until February 2015, the studio listed off plans of what it has for later on this year. One of these plans was for the studio to be working on a comic series, for both paper and digital release, set within the Witcher universe. The first issue was released back in March. An adventure board game set within the universe has also been announced.
[ PC Gamer ]
05/03/2014 01:17AM