PlayStation 4-PS Vita Bundle Rumored for June 2014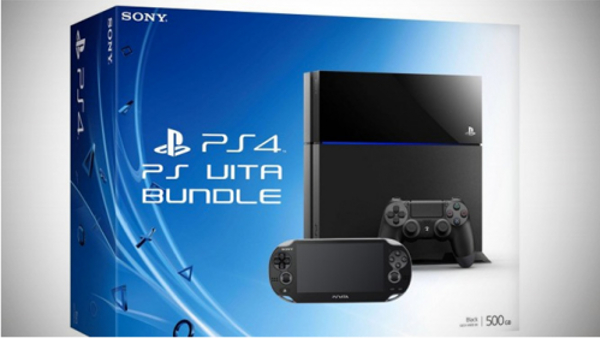 As reported by Gamepur, some information has cropped up about a PlayStation 4-PlayStation Vita bundle on the French gaming website "GameBlog France", whose anonymous sources claim that such a bundle will be available mid June in 2014.
The bundle is said to have a price tag of €579.90 (or your regional equivalent), which is calculated to be €19 cheaper than if you buy both a PlayStation 4 and a PlayStation Vita separately. The bundle will include the latest PlayStation Vita model, which is also included in the Borderlands 2-PlayStation Vita bundle that became available on Tuesday, May 6.
On Tuesday, April 8, Gearbox Software announced that its role-playing-shooter Borderlands 2 will be available on the PlayStation Vita on May 6 via the Borderlands 2 Limited Edition PlayStation Vita Bundle, and then later on in retailers and on the PlayStation Store on May 13.
The PlayStation Vita bundle features a new model of the PlayStation Vita handheld, which is said to be lighter and slimmer. The model sports 1Gb of built-in internal memory, a new high-definition LCD screen, increased battery life and a more comfortable design. The new PlayStation Vita comes included with a copy of Borderlands 2 and a 8Gb memory card, all for $199.99. Check out our Matt Walker's and Josh Engen's reviews on both the PlayStation 4 and PlayStation Vita respectively.
[ Gamepur ]
05/07/2014 11:14AM