Nintendo Apologizes for No Same-sex Relationships in Tomodachi Life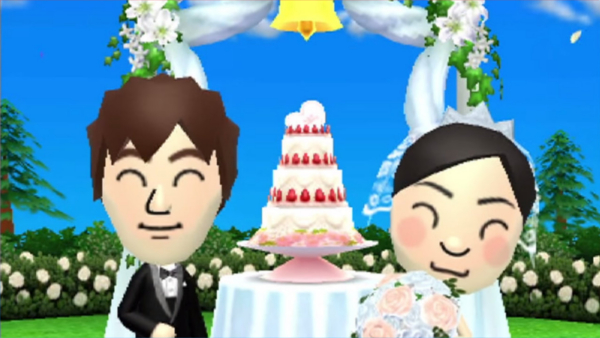 Nintendo has been receiving scrutiny regarding the fact that you cannot engage in same-sex relationships in the English version of the upcoming 3DS life simulator Tomodachi Life, a matter which spurred a Twitter campaign--under that hashtag #Miiquality--to promote virtual equality in the game.
Nintendo's initial response was that the company didn't want to to make any sort social commentary with its title, and that the game itself is just meant to be a "playful alternative world" rather than a simulation of the real one.
"Nintendo never intended to make any form of social commentary with the launch of Tomodachi Life," Nintendo of America explained in a statement. "The relationship options in the game represent a playful alternate world rather than a real-life simulation. We hope that all of our fans will see that 'Tomodachi Life' was intended to be a whimsical and quirky game, and that we were absolutely not trying to provide social commentary."
Shortly after its response, as reported by ITV, Nintendo has officially apologized for not including same-sex relationships in Tomodachi Life, explaining that the title was too late to change the game. Furthermore, the company and its subsidiary--Nintendo of America--has pledged to be committed to including virtual equality in future installments to the Tomodachi series should it develop one.
"We apologise for disappointing many people by failing to include same-sex relationships in Tomodachi Life. Unfortunately, it is not possible for us to change this game's design," Nintendo explained. "We pledge that if we create a next installment in the Tomodachi series, we will strive to design a game-play experience from the ground up that is more inclusive, and better represents all players."
The CEO and president of GLAAD (the US's lesbian, gay, bisexual and transgender LGBT media advocacy organization) Sarah Kate Ellis commented on Nintendo's apology, praising the company for taking steps to include same-sex relationships, but states that the company needs to catch up to other publishers that already support LGBT--like Electronic Arts.
"Nintendo has taken a first step, but if the company's long-time values are rooted in 'fun and entertainment for everyone', then it needs to catch up to peers like Electronic Arts, which has been inclusive of LGBT (lesbian, gay, bisexual and transgender) gamers for years," commented Ellis.
Tomodachi Life is slated to release in North America and Europe on Friday, June 6 for Nintendo 3DS and 2DS. It initially release in Japan on Friday, April 18.
[ ITV ]
05/13/2014 12:53AM