Xbox One to Outsell PS4 by 2015, Analysts Believe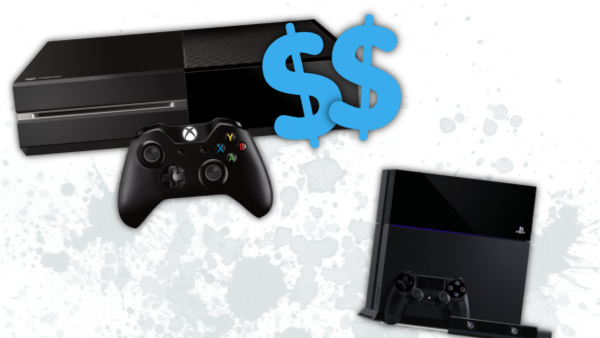 In light of the Xbox One now be shipping Kinect-less in early-June (with a price cut to boot), IDC research manager Lewis Ward offered his belief that Microsoft's current-gen console will surpass Sony's PlayStation 4 in North America in terms of sales by next year.
"This change will be enough to push the Xbox One installed base higher than PS4 in the U.S. and Canada in 2015 rather than 2016. It kind of reminds me of Microsoft's evolution on Windows and IE," Ward explained an interview with GamesIndustry.
"The initial design needs some serious help (i.e., last summer's DRM 'Xbox 180') and then improves to point of being a serious contender (this Kinect unbundling) and then vies for market share dominance (although I continue to believe PS4 will have the largest global installed base of any console at the end of 2016)," he added.
The thoughts of RW Baird analyst Colin Sebastian agree with Ward's in that the sales for the Xbox One console should now start going upwards, drawing a parallel with what happened with the Xbox 360 back in 2007 as a comparison.
"We note the Xbox One pricing action is early, by historical standards, for a relatively new video game console," he said. "However, we estimate that price cuts on the Xbox 360 in August 2007 and September 2008 each drove more than 100k incremental monthly unit sales."
Independent analyst Billy Pidgeon added also pitched in their two-cents on the matter, noting that removing the Kinect from the Xbox One was a sound business move for Microsoft.
They also note that the console should now sell more strongly, concurring with the thoughts of the previous analysts. However, he still thinks the competition between both Xbox One and PlayStation 4 will be a close one.
"This is a good competitive move for Microsoft," Pidgeon told GamesIndustry. "Price is an important factor at this point in the console cycle and in the consumer market, and Kinect lacks strong value for most gamers. Xbox One without Kinect should sell strongly at $399 and could out-perform PS4 at the same price on a month to month basis, although I think market share competition between Xbox One and PS4 will remain tight for most of the cycle."
You can read GamesIndustry's full interview via the source link below. A bunch of other updates regarding both the Xbox 360 and Xbox One consoles have come about within the past week, some of which include the first Games with Gold on Xbox One and the confirmation that early Xbox One buyers will not be refunded in light of the console's price cut.
The Xbox 360 and Xbox One entertainment apps now no longer requiring Xbox Live Gold (like Netflix and Hulu); most of the Xbox One's services also now no longer require Xbox Live Gold, too.
The exclusion of the Kinect has also been said to improve the Xbox One's performance. Even a couple of developers have had their say on Microsoft's announcement.
The Xbox One will start shipping without the Kinect on Monday, June 9 with a $100 price drop. The console package will still include everything that it has before, except there will now be a boxed version that'll come without the peripheral.
[ GamesIndustry ]
05/17/2014 02:12AM