PlayStation E3 Livestream and Booth Details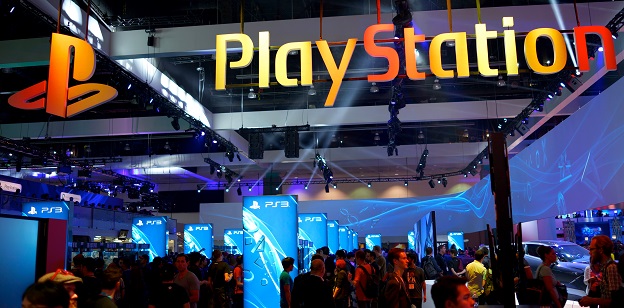 Needless to say, next week is shaping up to be quite a busy one for gamers and game journalist alike! With E3 rolling into the LA Convention center on Tuesday, our cups literally runneth-over with news.
Luckily for us, scheduling is always made available leading into the event (with studios looking to direct as much of the spotlight towards their booths as possible). Sony is no exception, as many expect them to have one of the biggest showings (despite competition in such a crowded space).
Sid Shuman, Senior Manager of Social Media, recently posted an update to the PlayStation.Blog with Sony's Livestream details (for those who can't physically make it to the convention floor). In it, Shuman says the event will be broadcast starting on "…Monday, June 9th at 6:00pm Pacific / 9:00pm Eastern, beginning with a quick pre-show 15 minutes prior. You'll be able to watch right here on PlayStation.Blog, PlayStation.com, or Ustream. RSVP here if you know what's good for you. Then, starting Tuesday at 12:00pm Pacific / 3:00pm Eastern, we'll serve up a three-day LiveCast smorgasbord of live game demos, developer interviews, and new game trailers. Justin, Ryan and I will be joined by the talented Anthony Carboni and Meredith Molinari, so you know it's gonna be good."
Don't forget to check back here next week for CheatCC's full coverage of E3.
In the meantime, here is the PlayStation.Blog's LiveCast schedule, as well as a partial list of just some of the games Sony plans to have on-hand at their booth:
Monday: 5:45pm PT
Tuesday: 12:00pm to 6pm PT
Wednesday: 10am to 4:00pm PT
Thursday: 10am to 2:00pm PT
Aaru's Awakening Lumenox PS3
Akiba's Trip Undead & Undressed XSEED PS Vita
Apotheon Alientrap PS4
Assault Android Cactus Witchbeam Games PS4
Axiom Verge Thomas Happ Games PS4
Big Fest SCE / On The Metal Ltd. PS Vita
The Binding of Issac: Rebirth Nicalis PS4
Chasm Discord Games PS4
CounterSpy SCE / Dynamighty PS4/PS3/PS Vita
Danganronpa 2 NIS America PS Vita
Destiny Activision / Bungie PS4
Diablo III: The Ultimate Evil Edition Activision Blizzard PS4
Disgaea 4 NIS America PS Vita
Disney Infinity 2.0: Marvel Super Heroes Disney Interactive PS4
DRIVECLUB SCE / Evolution Studios PS4
Dynasty Warriors: Gundam Reborn Bandai Namco Games PS3
EarthNight Cleaversoft PS4
Freedom Wars SCE/SCE Japan Studios SHIFT and Dimps PS Vita
GALAK-Z: The Dimensional 17-BIT PS4
Gravity Crash Ultra Just Add Water PS Vita
Guilty Gear Xrd Aksys Games PS4
Gunship X Hidden Elephant PS Vita
Helldivers SCE / Arrowhead Game Studios PS4/PS3
Hohokum SCE / Honeyslug PS4/PS3
Home Benjamin Rivers Inc. PS Vita
Hotline Miami 2: Wrong Number Devolver PS Vita
Hyper Light Drifter Heart Machine PS Vita
Invizimals: The Alliance SCE / Novarama PS Vita
Jamestown Plus Final Form Games PS4
Killzone Shadow Fall Intercept SCE / Guerrilla Games PS4
Kingdom Hearts HD 2.5 Remix Square Enix PS3
Legend of Raven Nicalis PS Vita
LEGO Batman 3: Beyond Gotham Warner Bros PS4
MechRunner Spark Plug Games PS Vita
Metrico Digital Dreams PS Vita
MLB 14 The Show SCE / San Diego Studio PS4, PS Vita
Murasaki Baby SCE / Ovosonico PS Vita
N++ Metanet Software PS4
Nidhogg Messhof PS4
Night in the Woods Finji Games PS4
Nuclear Throne Vlambeer PS4
Oddworld: New 'n' Tasty Oddworld Inhabitants, Inc PS4
One Way Trip Beret Applications PS Vita
Persona 4: Arena Ultimax Atlus Games PS3
PS Vita Pets Spiral House PS Vita
PixelJunk Shooter Ultimate Double 11 PS Vita
Planetside 2 SOE PS4
Plants vs. Zombies: Garden Warfare EA PS4
Project CARS Slightly Mad PS4
Race the Sun Flippfly PS Vita
Road Not Taken Spry Fox PS4
Rogue Legacy Cellar Door PS Vita
Samurai Warriors 4 Tecmo-Koei PS4
Secret Ponchos Switchblade Monkeys PS4
Shadow Warrior Devolver Digital PS4
Source Fenixfire PS4
Starwhal: Just the Tip Breakfall PS3
Super Exploding Zoo Honeyslug PS Vita
Switch Galaxy Ultra Atomicon PS Vita
Tales of Xillia 2 Bandai Namco Games PS3
Teslagrad Rain Games PS3
The Crew Ubisoft PS4
The Golf Club HB Studios PS4
The Order: 1886 SCE / Ready At Dawn PS4
The Swapper Curve Studios PS3
To Leave Freaky Creations PS Vita
EA Sports UFC EA Sports PS4
Valiant Hearts Ubisoft PS4
Velocity 2X FuturLab PS4
Zen Pinball 2: The Walking Dead Table Pack Zen Studios PS3
You can also view part one of my E3 preview (focusing mostly on the console manufactures) right here. Part two will come on Monday, the day before the event!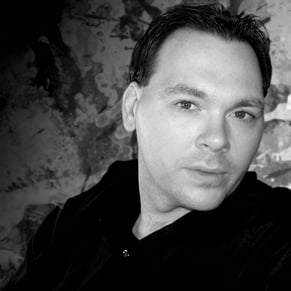 06/06/2014 06:17PM