"Gamer Camp" Team Launches New Two-year Games Development Degree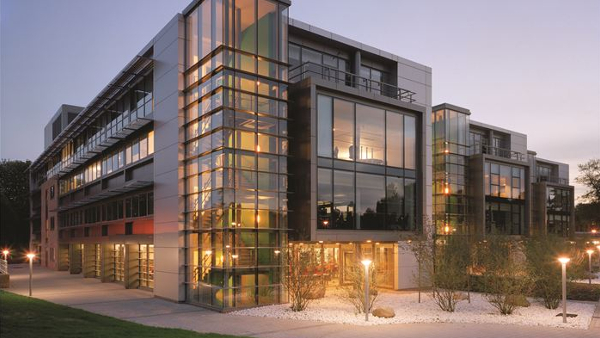 Unveiled in a press release published on Friday, June 13, the "Gamer Camp" academic team has detailed new courses at the Birmingham City University in England, courses that are among the first in UK universities to offer a two-year long undergraduate degree in games development.
British courses of this type are said to usually last around three to four years, but the University's new "Interactive Entertainment" courses in videogames development, digital art and digital marketing aim to condense a full-time, three-year criteria into just two years.
"Our new Interactive Entertainment courses are entry-level, undergraduate versions of our popular masters courses 'Gamer Camp' and 'Future Media'," says programme director Zuby Ahmed.
"Our postgraduate courses are partnered and co-designed with companies like Sony Computer Entertainment Europe, Crytek, Mediacom and McCann, and graduates have gone on to work for companies such as SEGA, Rockstar North and 383 Project," Ahmed continued.
"The new courses are taught by the same tutors as our postgraduate degrees, who have decades of games industry and digital marketing experience between them. Plus, the students get a free laptop, for the duration of their time with us," Ahmed added.
Ahmed went on to stress that a lot of the University's partners require aspiring students to have "real experience" in their particular specialisms, as well as being able to work competently alongside others with different skills. The philosophy behind this is so that the participating students will be able to find roles in highly-skilled job markets.
"When we speak to our partners in the games and digital industries, they constantly stress the need for graduates to have real experience in their specialism, and in working collaboratively, alongside people with different skillsets," said Zuby.
"For example, our digital artists may design the art assets for a video game, which is then coded into a game by our game development students. Meanwhile, the social media and digital marketing campaigns for the game, are planned and delivered by our digital marketing students."
"The idea is to simulate a real-world studio experience, to provide students with the experience needed to find a role in a highly-skilled, competitive jobs market."
For those wishing to take part in the course, you'll have the opportunity to sample it during the next University Open Day on Saturday, June 14.
[ Press release ]
06/13/2014 11:32PM