Ubisoft Responds to Male-only Assassin's Creed Unity Backlash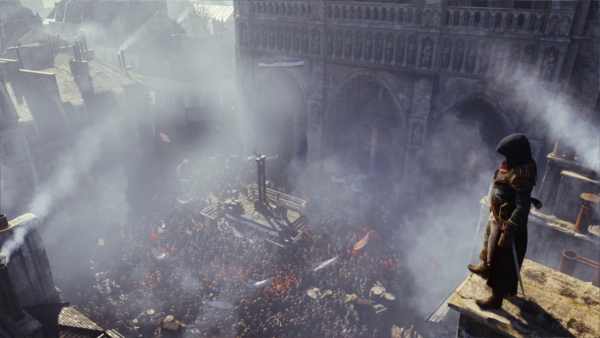 We reported on Ubisoft's Assassin's Creed Unity will be set within Paris during the 1700s, specifically during the French Revolution, and we also touched on the fact that you won't be able to play as a female assassin in the game.
For those who don't know, apparently the development process behind the inclusion of a female playable character would result in "doubling [Ubisoft's] workload," according to creative director Alex Amancio.
With the massive backlash Ubisoft received following that revelation, to the point where even a former employee spoke out against the studio, the Assassin's Creed developer has responded, offering further clarification to the reasoning behind its decision.
"We recognize the valid concern around diversity in video game narrative. Assassin's Creed is developed by a multicultural team of various faiths and beliefs and we hope this attention to diversity is reflected in the settings of our games and our characters.
Assassin's Creed Unity is focused on the story of the lead character, Arno. Whether playing by yourself or with the co-op Shared Experiences, you the gamer will always be playing as Arno, complete with his broad range of gear and skill sets that will make you feel unique.
With regard to diversity in our playable assassins, we've featured Aveline, Connor, Adewale and Altair in Assassin's Creed games and we continue to look at showcasing diverse characters. We look forward to introducing you to some of the strong female characters in Assassin's Creed Unity."
Assassin's Creed Unity was announced back in March, and posters depicting pre-order bonuses have also been leaked recently. The game is said to release on Tuesday, October 28 for PC, PlayStation 4 and Xbox One.
[ Kotaku ]
06/14/2014 12:07AM