Nordic Games to Buy THQ Name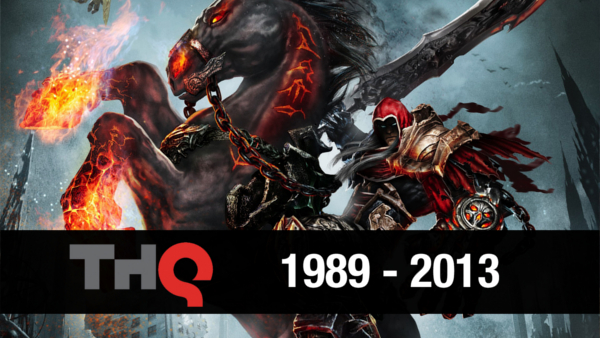 As reported by Polygon, a representative of MX vs. ATV Supercross developer Nordic Games has revealed that the studio has acquired the THQ name. Additionally, Nordic Games will also be publishing games under that name from here on out.
Nordic Games' general manager Klemens Kreuzer disclosed that the studio had recently come to a separate agreement for the trademark outside of THQ's bankruptcy auctions back in 2013. Kreuzer has said that this agreement will allow for Nordic Games to publish games under THQ's brand.
"It was kind of surprise to some industry veterans and players that we were the winner of the auction of the THQ titles," Kreuzer said. "The challenging fact is nobody has ever heard about Nordic Games before [the THQ auction]. There were so many articles with the headlines 'Who the fuck is Nordic Games?' We said, okay they were right.
We have seen an uplift in the name of Nordic Games, and what we have also done is we have made a second deal with THQ where we bought the THQ trademark."
According to Polygon, Kreuzer also addressed the recent skepticism Nordic Games received upon announcing the purchase of THQ's credentials on its official Facebook page.
"We are small team," Kreuzer said. "The expectations from outside regarding the IPs of THQ are really high. We see it everyday on our Facebook sites. If we post something new to a project the first comments are, 'Oh, nice. But what about Darksiders 3?'
This is where we need some more patience from the fans, because we want to be able to do it right. The owner of Nordic Games has given [interviews] where he has said that he doesn't want to make a shitty sequel."
As the icing on the cake, Kreuzer also promised that (when his team is read) he will reveal something new regarding Darksiders at some point in the future. There will also be further announcements made at this year's Gamescom in August.
06/14/2014 12:10AM