Ubisoft Aims for 30fps with The Division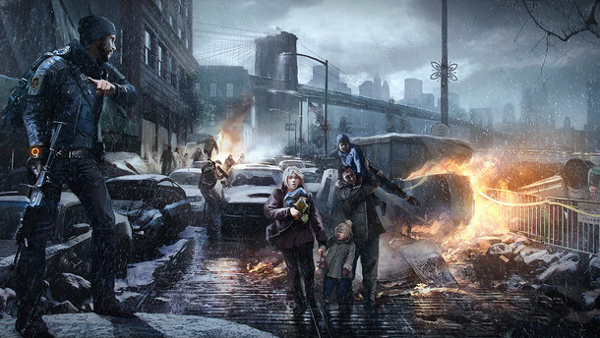 As reported by TotalXbox on Monday, June 16, The Division co-developer Ubisoft Massive's managing director David Polfeldt revealed to GameSpot that the upcoming pseudo-MMO third-person shooter's target frames rate is 30 frames per second.
Ubisoft Massive's reason behind the 30 frames per second cap is because it considers "graphical fidelity and immersion" more important.
"I think we're shooting for 30fps because it's a trade-off, right?" Polfeldt explained. "Graphical fidelity and immersion are more important to us than the frame rate. If we go for [60fps], we'll have to make a trade-off on fidelity and other things."
With that being said, Polfeldt then continued on to further elaborate why The Division has been capped to 30 frames per second, providing insight into trade-off between smoother frame rate and "very complex destruction and extremely detailed environments."
"But because we want to have very, very complex destruction and extremely detailed environments; a complete weather system, full day/night cycle...at some point you have to make up your mind: where do you invest? And for us, it's going to be 30fps," Polfeldt added.
The Division is slated to release sometime in 2015 following a delay that was announced back in May. The game will launch on PC, Xbox One and PlayStation 4.
[ TotalXbox ]
06/17/2014 10:10PM