Neversoft finally closes its Doors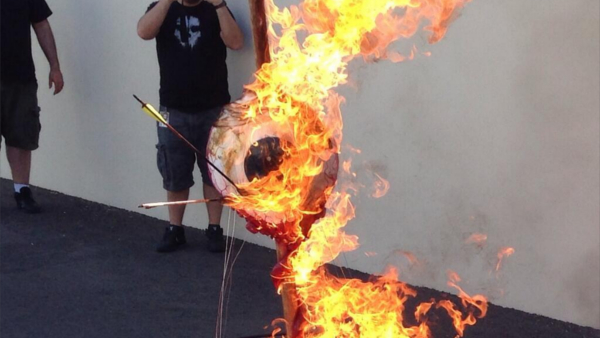 As reported by Develop on Friday, July 11, Tony Hawk and Guitar Hero developer Neversoft has finally closed its doors as its merge with Call of Duty developer Infinity Ward comes to fruition.
Initially announced back in May that Infinity Ward would be absorbing Neversoft, the team behind the studio decided to commemorate its closure by burning its iconic logo: a skewered eyeball.
Being around since 1994, the ritualistic burning of the skewered eyeball was posted over Twitter, marking the end of the Neversoft's 20-year life.
The combined studios have been presumed to be dedicated to the Call of Duty franchise, with the latest (Call of Duty: Advanced Warfare) being developed by Sledgehammer Games.
Furthermore, every member of Neversoft's team was given a gift from the studio's co-founder Joel Jewett, the gift being a blade (seemingly similar to a hunting knife) with Neversoft's name engraved on the blade's side.
We'll bring you more news on Neversoft's new life with Infinity Ward should further information reach our ears.
[ Develop ]
07/14/2014 10:52PM