Natural Doctrine trailer shows off Combat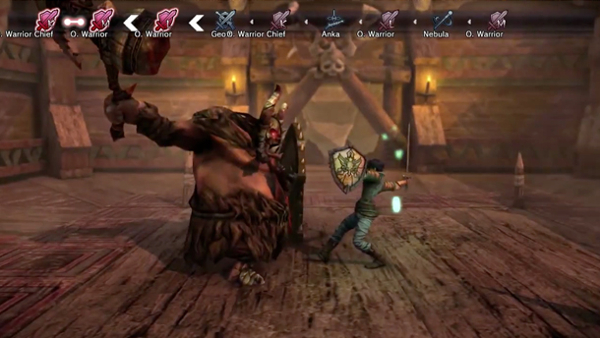 As published on YouTube on Friday, July 11, some gameplay footage of the Strategy-RPG, PlayStation- exclusive Natural Doctrine has been recently revealed, featuring the game's combat in action.
Being the second official English-dubbed trailer of the game, the footage itself showcases lots of dialogue (which is typical of RPGs), and some combat interspersed between said dialogue, and followed by over 30 seconds of continuous combat footage to finish it off.
"Seasoned explorers and novices alike venture underground into dangerous caves to collect the coveted material known as Pluton," the trailer's description reads. "During your first trip down into the depths of one of these mines, you and your new explorer friends quickly realize that things may be more dire than you had imagined as you encounter a brand-new type of evil lurking below the surface."
"You and your newfound friends must strategically defeat these new difficult foes and warn the kingdom of their presence before it's too late."
We've established that Natural Doctrine has been slated to release on Tuesday, September 16 in North America and on Friday, September 19 in Europe for Sony's PlayStation 3, PlayStation 4 and PlayStation Vita platforms.
Retail and digital versions of the game will also be available, and the game's Limited Edition includes a copy of the game itself, a softcover artbook, a tear-resistant poster and an explorer's bag.
You can watch Natural Doctrine's combat footage via the embedded video below. We'll bring you more news on Natural Doctrine should further information reach our ears.
07/14/2014 10:57PM