Pre-order Destiny and receive three Beta Keys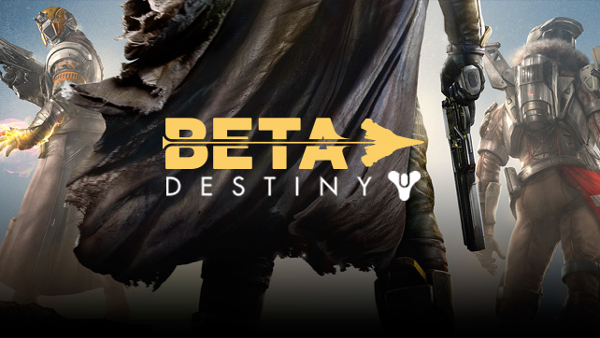 As reported by JumpToGamer on Sunday, July 13, those who pre-order Bungie's upcoming shooter Destiny will receive three Beta keys for buyers to distribute amongst themselves and/or friends.
According to JumoToGamer, giving three Beta keys to those who pre-order will be "enough to field a full Fireteam on the console of your choosing." After redeeming their own Beta key, those who pre-order the game will be able to give away the extra two keys to whomever they may choose.
This generosity will allow for those who haven't pre-ordered Destiny to experience the game first-hand with their friends.
We've established that Destiny's Open Beta has been announced to go live on Thursday, July 17 for Sony's PlayStation 4 and PlayStation 3.
What's more, the Open Beta for the Xbox One and Xbox 360 versions of the game will go live closer to the end of the month on Wednesday, July 23, which we also established in late-June.
In order to gain access to Destiny's Open Beta, you'll first have to pre-order the game. As it currently stands, there are three different Editions of Destiny: Limited Edition, Ghost Edition and Digital Guardian Edition, which all offer a plethora of additional goodies respectively. The Ghost Edition in particular will have pre-order content that'll be exclusive to the UK-based videogame retailer GAME.
Destiny is slated to launch worldwide on Tuesday, September 9 on PlayStation 4, PlayStation 3, Xbox One and Xbox 360. A PC version of Destiny is currently "a heavy point of discussion."
We'll bring you more Destiny-related news should further information reach our ears.
[ JumpToGamer ]
07/14/2014 11:02PM