X-Wing Confirmed to Feature in Star Wars: Episode VII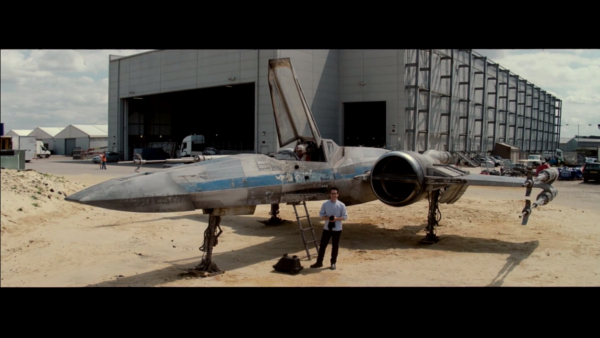 As revealed in a video published via YouTube on Monday, July 21, the iconic X-Wing starfighter has been confirmed to make an appearance in the next episode to the Star Wars saga, Star Wars: Episode VII.
The starfighter slowly came into view as the camera steadily zoomed out from the movie's director J.J. Abrams, who talks about the "Force for Change" charity initiative to help benefit UNICEF, as well as reiterating details on how some lucky people can come and visit the Star Wars: Episode VII set.
The official Star Wars Twitter account later confirmed that design for the X-Wing is inspired by the designs of the original trilogy's late artist Ralph McQuarrie.
We've established that two new cast members were added to Star Wars: Episode VII roster back in early-June, a list which itself was announced back in early-May (which includes most of the original actors from the original trilogy).
Adding their names to the movie's cast are 12 Years a Slave's Lupita Nyong'o (Patsey) and Game of Thrones' (Brienne of Tarth) Gwendoline Christie.
We've also established that Star Wars: Episode VII looks to be inspired by the original Star Wars trilogy's late artist Ralph McQuarrie. By comparing on-set images and the contents of McQuarrie's artwork, it's possible that the new Star Wars trilogy will go back to its roots and favor more practical and physical assets and effects rather than elaborate computer generated sequences.
Principal photography began for Star Wars: Episode VII on Tuesday, March 18. The film is slated to release in theatres worldwide on December 18, 2015.
You can watch the full reveal of the X-Wing starfighter via the embedded video below. We'll bring you more Star Wars-related news should further information reach our ears.
07/22/2014 06:46PM