Microsoft announces Xbox One Armed Forces Special Edition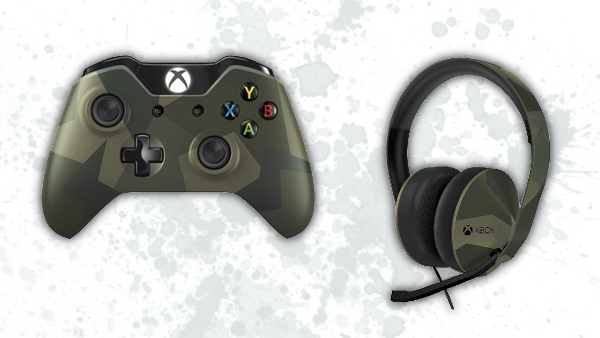 As reported by DualShockers on Saturday, July 19, Microsoft has announced new designs for both the Xbox One's controller and headset, both of which are clad in camouflage colors typically representative of the armed forces.
The new designs, entitled the "Xbox One Armed Forces Special Edition", are comprised of both the console's headset and wireless controller, and are just the same as the standard versions save for the new color scheme.
According to DualShockers, the camo-pattern wireless controller comes with a play and charge kit, and has a retail price tag of $64.99. The camo-pattern wired headset has a retail price of $89.99 and will ship with a detachable Stereo headset adapter.
The Xbox One Armed Forces Special Edition is slated to release on Wednesday, October 1, and is currently available to pre-order at participating stores, according to DualShockers.
Region-specific information was not detailed, so one might assume that the Armed Forces Special Edition may arrive in North America first before shipping in other regions at a later time.
We'll bring you more Xbox One-related news should further information reach our ears.
[ DualShockers ]
07/22/2014 08:16PM