EA Sports explains FIFA 15's behavioral Science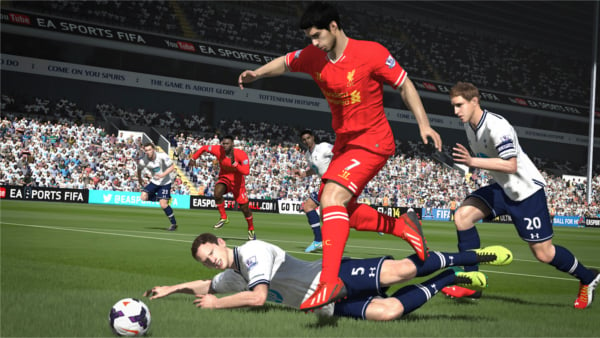 As detailed in a video published via YouTube on Friday, July 18, regarding the next addition to the FIFA series, FIFA 15, EA Sports has outlined the behavioral science behind the "emotional intelligence" of each in-game football player.
Basically, all players on the field have an attitude that emotionally changes depending on the context and situation of the match being played.
Throughout the course of said match, these attitudes to both teammates and opposing players will change, from praising a team member for scoring a goal to scaling an opposing player for tackling too much.
Furthermore, depending how the match goes, the crowd will even react to the players' decisions, plays and more. What's more, according to the EA Sports, there are now over 600 emotional animations that will tell the story of match being played from the players' perspective.
You can watch EA Sports explaining the behavioral science behind FIFA 15 in full via the embedded video below.
FIFA 15 is slated to release in North America on Tuesday, September 23 and in Europe on Friday, September 26 for PC, PlayStation 3, PlayStation 4, Xbox 360 and Xbox One.
07/22/2014 08:17PM