Forza Horizon 2 Revels First 100 Cars, More to Come!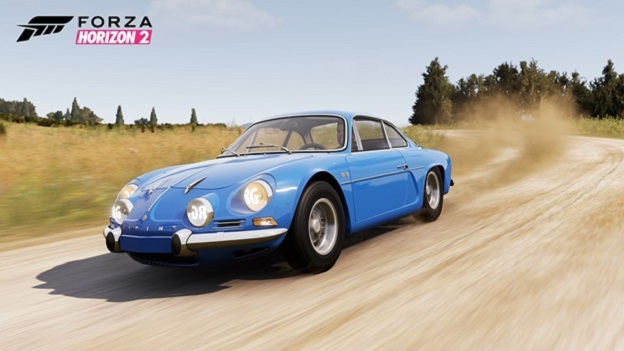 If I've said it once I've said it a 1,000 times: graphics and controls make for a great racing game…but the real star of the show is the sweet selection of foreign and domestic rides!
Starting things off with a real bang, the staff of the Xbox Wire has just released a list of the first 100 vehicles to be featured in the massive roster of autos for Forza Horizon 2 (with the final count clocking in at over 200).
The makes and models span a nice variety of exotic and muscle cars, ranging from the early '60's to today's market. Take a look below for the complete list revealed thus far:
1.2002 Acura RSX Type-S
2.2007 Alfa Romeo 8C Competizione
3.2011 Alfa Romeo Giulietta Quadrifoglio Verde
4.1986 Alfa Romeo Spider Quadrifoglio Verde
5.1964 Aston Martin DB5
6.2010 Aston Martin One-77
7.2012 Aston Martin Vanquish
8.2013 Audi R8 Coupé V10 plus 5.2 FSI quattro
9.1995 Audi RS 2 Avant
10.2006 Audi RS 4
11.2011 Audi RS 5 Coupé
12.2013 Audi S4
13.1997 BMW M3
14.1991 BMW M3
15.2012 BMW M5
16.2011 BMW X5 M
17.1990 Chevrolet Camaro IROC-Z
18.1979 Chevrolet Camaro Z28
19.2012 Chevrolet Camaro ZL1
20.1970 Chevrolet Chevelle SS-454
21.2014 Chevrolet Corvette Stingray
22.2009 Chevrolet Corvette ZR1
23.1995 Chevrolet Corvette ZR-1
24.1964 Chevrolet Impala SS 409
25.1970 Dodge Challenger R/T
26.2012 Dodge Charger SRT8
27.1957 Ferrari 250 California
28.1957 Ferrari 250 Testa Rossa
29.1994 Ferrari F355 Berlinetta
30.2012 Ferrari F12berlinetta
31.2007 Ferrari 430 Scuderia
32.2013 Ferrari LaFerrari
33.1980 Abarth Fiat 131
34.2010 Abarth 500 esseesse
35.2013 Abarth Punto Supersport
36.2009 Ford Focus RS
37.1969 Ford Mustang Boss 302
38.2000 Ford SVT Cobra R
39.1993 Ford SVT Cobra R
40.1987 Ford Sierra Cosworth RS500
41.2011 Ford Transit SuperSportVan
42.1997 Honda Civic Type R
43.2006 HUMMER H1 Alpha
44.2013 Hyundai Genesis Coupe 3.8 Track
45.1956 Jaguar D-Type
46.1961 Jaguar E-type S1
47.1954 Jaguar XK120 SE
48.1945 Jeep Willys MB
49.2011 Koenigsegg Agera
50.1997 Lamborghini Diablo SV
51.2014 Lamborghini Huracán LP 610-4
52.1982 Lancia 037 Stradale
53.2013 Lexus GS350 F Sport
54.2010 Lexus LFA
55.1956 Lotus Eleven
56.2012 Lotus Exige S
57.2010 Maserati Gran Turismo S
58.1994 Mazda MX-5 Miata
59.2011 Mazda RX-8 R3
60.2013 McLaren P1
61.2013 Mercedes-Benz A 45 AMG
62.2012 Mercedes-Benz C 63 AMG Coupé Black Series
63.2009 Mercedes-Benz SL 65 AMG Black Series
64.2012 Mercedes-Benz SLK 55 AMG
65.2011 Mercedes-Benz SLS AMG
66.1965 MINI Cooper S
67.1999 Mitsubishi Lancer Evolution VI GSR
68.2004 Mitsubishi Lancer Evolution VIII MR
69.2008 Mitsubishi Lancer Evolution X GSR
70.2010 Nissan 370Z
71.1969 Nissan Fairlady Z 432
72.1994 Nissan Fairlady Z Version S Twin Turbo
73.2000 Nissan Silvia Spec-R
74.1971 Nissan Skyline 2000GT-R
75.1993 Nissan Skyline GT-R V-Spec
76.2012 Pagani Huayra
77.2009 Pagani Zonda Cinque Roadster
78.1969 Pontiac GTO Judge
79.1973 Pontiac Firebird Trans Am SD-455
80.1987 Pontiac Firebird Trans Am GTA
81.1973 Renault Alpine A110 1600S
82.2003 Renault Sport Clio V6
83.2010 Renault Megane RS 250
84.2011 RUF Rt 12 S
85.1965 Shelby Cobra 427 S/C
86.1998 Subaru Impreza 22B STi
87.2005 Subaru Impreza WRX STI
88.2011 Subaru WRX STI
89.1994 Toyota Celica GT-Four ST205
90.2013 Toyota GT86
91.1995 Toyota MR2 GT
92.2005 TVR Sagaris
93.2012 Vauxhall Astra VXR
94.2009 Vauxhall Corsa VXR
95.2013 SRT Viper GTS
96.1992 Volkswagen Golf Gti 16v Mk2
97.2010 Volkswagen Golf R
98.1984 Volkswagen Rabbit GTI
99.2011 Volkswagen Scirocco R
100.1963 Volkswagen Type 2 De Luxe
Putting the full power of the next-gen Xbox One to good use, the team behind the developments states everything has been "…built from the ground up for this generation with the utmost care and detail, taking full advantage of the power of Xbox One and Forza Horizon 2's dynamic weather and wide-open world, including new features such as functioning windshield wipers, working headlights and interior lights, and dynamic dirt-mapping."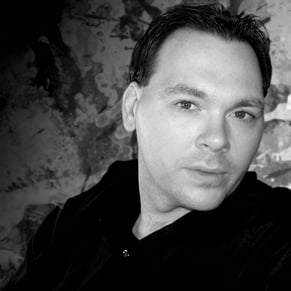 07/22/2014 08:37PM