LittleBigPlanet 3 Slated for November Release on PS3 / PS4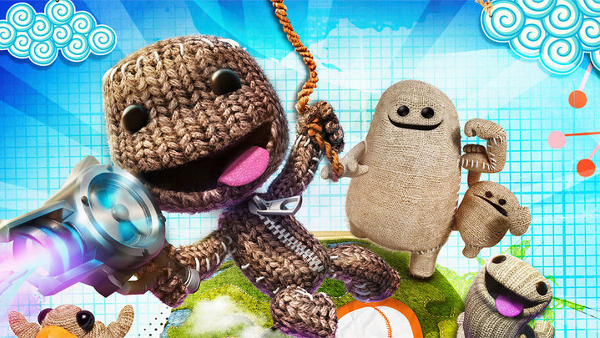 As detailed on PlayStation.Blog on Tuesday, July 29, LittleBigPlanet's community coordinator Steven Isbell has announced that the next addition to the LittleBigPlanet series, LittleBigPlanet 3, has been been slated to release on Tuesday, November 18 for PlayStation 3 and PlayStation 4.
In addition to the game's release date, some details regarding pre-orders have also been revealed, which has been detailed below (courtesy of PlayStation.Blog).
Secure Your Sackboy Plush Today
To lead off, we're happy to announce that if you pre-order at participating retailers you will receive a Sackboy plush at no extra charge. Pre-Order at Target and your Sackboy Plush will come with an exclusive Target hat! Quantities are limited, so pre-order today!
Dragon Age: Inquisition Costume Pack
We are also pleased to reveal this fantastic "Dragon Age Costume Pack" will be a part of our Day 1 Edition that will be given to everybody that pre-orders LittleBigPlanet 3 on PS4, from any retailer or digitally. The pack, available at launch while supplies last, will equip our heroes with the perfect range of adventuring costumes based on BioWare's latest addition to the Dragon Age series!
In addition to the pre-orders, there are also extra goodies in store for those who buy the Day 1 Edition of LittleBigPlanet 3, which is exclusive to the PlayStation 4. The details of this have been listed below, courtesy of PlayStation.Blog.
Costume Packs Available from selected retailers exclusively for PlayStation 4!
OddSock, Toggle and Swoop love to dress-up just as much as Sackboy so we are also announcing three additional pre-order bonus costume packs for LittleBigPlanet 3 on PS4 that will be available exclusively at select retailers. The "Mythical Creatures Costume Pack" and the "Hidden Creatures Costume Pack" will give each member of the group their own special costume for their upcoming adventure and will be perfect for anyone looking to add more fantasy to their heroic team. The "PlayStation Favorite Costume Pack" will feature outfits from some of PlayStation's favorite franchises and will be perfect for those looking for a little PlayStation nostalgia.
Pre-ordering the game from GameStop, Best Buy and Amazon US will grant you the bonus Mythical Creatures Costume Pack, the Hidden Creatures Costume Pack, and the PlayStation Favorite Costume Pack respectively.
Finally, if you purchase LittleBigPlanet 3 digitally, you'll be granted with instant access to the "LittleBigPlanet 3 T-shirt Pack".
We'll bring you more news on LittleBigPlanet 3 should further information reach our ears.
[ PlayStation.Blog ]
07/30/2014 05:28PM