Homefront Sequel's Director Now Boss of New Deep Silver Studio; Koch Media Acquires IP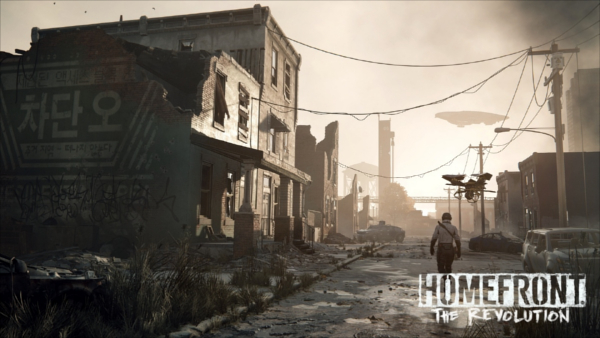 It's been reported that changes are happening regarding the Homefront sequel and the Homefront IP itself, as Koch Media and Deep SIlver have announced that they have acquired the rights to the game from Crytek, along with the staff of the developer's Crytek UK studio.
Additionally, as reported by VG24/7 on Wednesday, July 30, the former head of Crytek UK, Hasit Zala, is now the studio director of Dambuster Studios, the newly founded Nottingham based developer from Deep Silver.
As detailed in a press release published on the same day, Dambuster Studios will continue the work on Homefront: The Revolution from where it was left off at Crytek UK.
"We are thrilled to see another great IP joining the Deep Silver universe," said Koch Media's CEO Dr. Klemens Kundratitz in the press release. "We strongly believe in the potential of Homefront: The Revolution and trust in the new team to continue the path we have been walking in the last years."
In a formal statement given to GamesIndustry, Crytek outline its future now that the Homefront IP has a new owner.
Upon completion of the acquisition itself, "the Homefront team from Crytek's Nottingham studio would transfer their talents to Koch Media in compliance with English law and continue their hard work on upcoming shooter, 'Homefront: The Revolution'. Both parties hope to finalize and implement a deal soon."
Crytek's CEO and founder, Cevat Yerli, added, "as we look to cement Crytek's future, this strategic deal with Koch Media would allow us to continue with our ambitious goals to become an online publisher. With Warface, Arena of Fate and HUNT, we believe we have the perfect portfolio and teams to make that happen. We would like to thank all our staff - past and present - in both Nottingham and Austin for their contributions to the company, and we wish all the very best to anyone who may no longer be under the Crytek banner moving forward."
In late June, we established that Crytek UK, the studio working on the Homefront sequel, Homefront: The Revolution, was reportedly experiencing financial difficulties, and that its employees hadn't received their pay for a few months. The sequel to Ryse: Son of Rome has also been reportedly cancelled in relation to this issue. We also established that Crytek UK employees were reportedly not returning to work.
On Tuesday, July 29, Crytek finally responded to the rumors, issuing a statement that broadly asserts that the development studio is on a secure financial footing after going through a change in corporate strategy.
We'll bring you more news on Crytek and anything Homefront related should further information reach our ears.
[ Press release / VG24/7 / GamesIndustry ]
07/31/2014 06:38PM