Jonathan Blow's ''The Witness'' is Close to Completion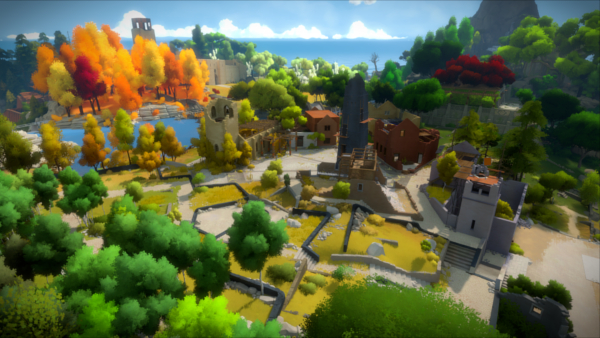 As reported by GameZone on Wednesday, August 20, Jonathan Blow's "The Witness" has been declared as being nearly complete; the game's designer, Orsi Spaynol, has revealed that the studio behind the game, Thekla, is in "finish-the-game mode."
"Just wanted to do a quick post saying that we are all working hard on the game, figuring out some of the last unknowns and polishing things up," Spaynol said in an update on the matter. "We are definitely in finish-the-game mode, that's why the posts have gotten more rare. Here is a shot of the finalized hub area [featured above] I first posted about in the beginning of the year, to tide you over."
We established back in May that The Witness is being planned to run at 1080p and run at 60 frames per second right off the bat when it launches on PlayStation 4 later this year.
While Jonathan Blow plans for the game to run at such speculations, he does confess that the game doesn't quite hit the mark in all of its locations and areas. However, he is optimistic that The Witness will be able to do so by the time it releases.
"At launch on PS4, we're planning to render at 1080p and 60 frames per second. Right now we meet this target in many areas of the game, but not everywhere. But with more old-fashioned hard work, we should be," Blow explained.
The Witness is slated to release at some point in 2014 for PlayStation 4, iOS and PC, although the game is said to be a timed exclusive on the PlayStation 4. We'll bring you more news on The Witness should further information reach our ears.
[ GameZone ]
08/23/2014 02:11AM