EA Access's Madden NFL 15 Playable for 6 Hours Only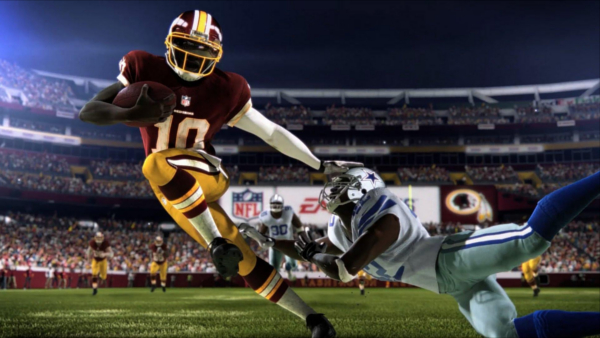 As announced via Twitter on Monday, August 18, bigwig publisher Electronic Arts has confirmed that the early version of the forthcoming Madden will only be playable for a maximum of six hours during the Beta of its recently launched EA Access service.
Officially made available to EA Access subscribers the day before its intended release (Tuesday, August 26), EA's announcement that Madden NFL 15 would only be available for six hours was made via Twitter, to which an angry response was then promptly received by fans.
"Lace up your cleats, the [Madden NFL 15] trial starts [August 21] for EA Access members. Play the full game for 6 hours," EA Access' official Twitter account revealed.
Despite the outcry, EA has already made it clear that subscribing to EA Access would grant you timed access to games from the services catalogue before they release as part of its additional bonuses, which includes Madden NFL 15.
As part of the additional bonuses received for subscribing, you'll be able to download upcoming EA titles five days before they release, for a limited time. This also means that subscribing to EA Access will grant you timed access to the games such as NHL 15, FIFA 15, NBA LIVE 15 and Dragon Age: Inquisition before they launch.
If you want to continue playing a game once the timer has expired, you can purchase it and pick up right where you left off.
Furthermore, it has been confirmed that EA Access won't require an Xbox LIVE Gold membership in order to access the games the service offers, but you'll still need membership to play games online--even via EA Access.
What's more, Sony has explained why EA Access won't be coming to its PlayStation 4, saying that the service "does not bring the kind of value PlayStation customers have come to expect."
We'll bring you more on EA Access should further information reach our ears.
[ Twitter ]
08/25/2014 10:14PM