Titanfall Could've had Anti-Titan Snipers and Titan Jumping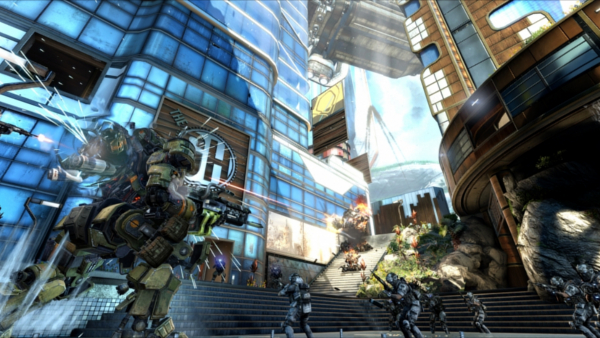 As reported by DualShockers on Sunday, August 31, Titanfall's lead designer and lead artist, Justin Hendry and Joel Emslie, revealed during a panel at this year's PAX Prime some gameplay mechanics that were cut out of the game during its development.
Two elements of which were discussed at the panel were anti-Titan sniper rifles and the ability for a Titan to jump on their own. With Titan's being able to jump, they were once able to jump onto building and jump around the map.
Understandably, this mechanic has caused a problem where you couldn't find anywhere safe on the map, as Titans would be able to find you pretty much anywhere. An additional reason for jumping Titans being cut was because it wouldn't have made sense for a building to still be standing when a Titan was jumping onto it.
As for anti-Titan sniper rifles, they were removed from Titanfall because players would just perch themselves anywhere on the map and snipe down Titans from afar, in (apparently) three shots. This kind of weapon was judged as "really annoying," and--while lacking any sort of balance--the anti-Titan sniper rifles were later removed from the game.
Titanfall's upcoming update, Update Six, implements the previously added "Marked For Death" game mode as a permanent feature, along with adding an entirely new game mode and more Burn Cards, along with other implementations and fixes, too.
We'll bring you more news on Titanfall and this year's PAX Prime should further information reach our ears.
[ DualShockers ]
09/03/2014 02:24AM