Get A Free Game When Purchasing an Xbox One!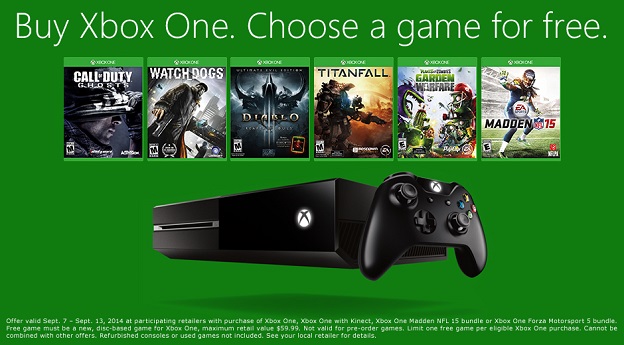 Remember the old days when every console you bought had a flag-ship cartridge packed inside (like Mario, Sonic, etc)? While those days may be long gone, Microsoft is not above resorting to some old school tactics to sell hardware!
Via the Xbox Wire, we've now learned that anyone purchasing a next-get Xbox system will be able to choose from a pool of select titles for free. The blog post touts gamers can "…lock-and-load with your friends in Destiny or Titanfall, face the legions of hell in Diablo III: Ultimate Evil Edition, hack the planet in Watch_Dogs, or hit the sports arena of your choice in Madden NFL 15 or NHL 15, the choice is yours. The offer is valid for any retail Xbox One game, and the offer is good for our Xbox One system bundles, too – so if you want to pick up the Xbox One Madden NFL 15 Bundle or Forza Motorsport 5 Bundle, you're getting another free game of your choice priced at $59.99 or lower on top of it!"
As always, be sure to read the fine print. The italicized paragraph at the bottom of the Wire (marked with an asterisks) states the giveaway is only valid from the 7th-13th of next week. For more details, read on:
*Offer valid September 7-September 13, 2014 at participating retailers with purchase of Xbox One, Xbox One with Kinect, Xbox One Madden NFL 15 bundle, or Xbox One Forza Motorsport 5 bundle. Free game must be a new, disc-based game for Xbox One, maximum retail value $59.99. Not valid for pre-order games. Limit one free game per eligible Xbox One purchase. Cannot be combined with other offers. Refurbished consoles or used games not included. See your local retailer for details.
Check back tomorrow as I reveal why the timing of this "special offer" reeks of desperation from the folks at Microsoft (and how the upcoming release of Destiny plays into things).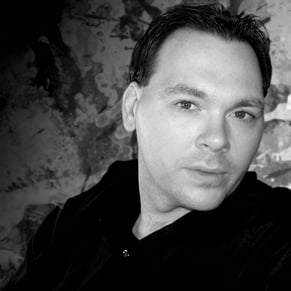 09/04/2014 10:07PM