Assassin's Festival Coming to Final Fantasy XV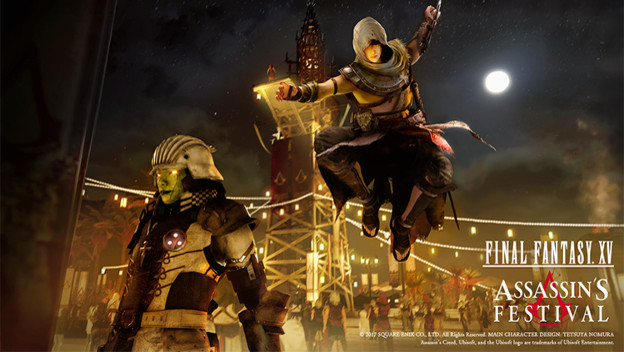 Fans of video games aren't just those outside of the industry, the developers themselves are huge fans as well. Never has this been more apparent than during Gamescom, when it was revealed that two huge games would be melding as one. Apparently the developers from Assassin's Creed Origins and Final Fantasy XV have been in communication for quite some time. It was revealed during the convention that Final Fantasy XV will have a huge crossover with Assassin's Creed Origins.

To explore this upcoming event, Final Fantasy XV players will have to attend the Moogle Chocobo Carnival event on August 30 and get a Dream Egg. Another gift will come with the Dream Egg, a costume for Noctis that is straight out of Assassin's Creed. On August 31, Lestallum will suddenly be covered in banners and signs for an upcoming festival. That festival is the Assassin's Festival. This will include all sorts of things like items and activities. The biggest features will be another Assassin's Creed costume for Noctis and the ability to traverse the festival like a character from Assassin's Creed.
It would seem that this cooperative effort has been planned for quite some time. Apparently there are Easter eggs and little teasers that the two companies have been dropping for a while. Check out the Final Fantasy XV trailer from last November, the Assassin's Creed Origins announcement trailer, and the Assassin's Creed Origins Gamescom trailer. According to Ubisoft you should be able to find some hints there that show the franchises' combination.

This Assassin's Festival in Final Fantasy XV is a great chance for Assassin's Creed fans to explore something similar to Assassin's Creed Origins before it releases. Just as a reminder, Assassin's Creed Origins will be releasing on PlayStation 4, Xbox One, and PC on October 27. November 7 marks the Xbox One X's release, as well as Assassin's Creed Origins release on that system.

Source: Ubisoft Blog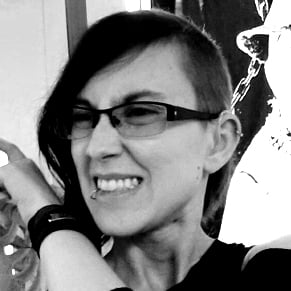 08/24/2017 05:45PM