The Crew 2 Announced for June 29, 2018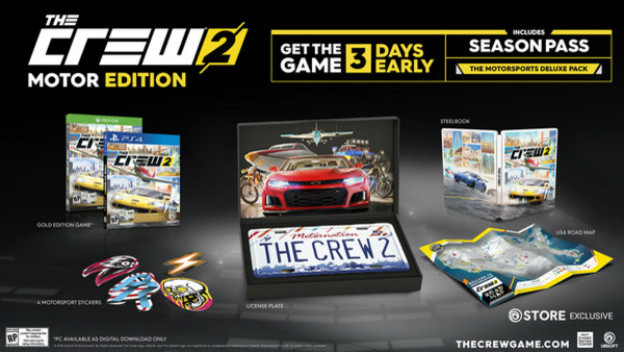 Ubisoft has announced that The Crew 2 will be arriving for PlayStation 4, Xbox One, and PC on June 29, 2018. The game will come in the usual Ubisoft set of SKUs, including the Standard, Gold, and newly-announced Motor Edition.
The Motor Edition will grant fans three days of early access to The Crew 2. It also includes a whole bunch of extra stuff. For starters, it comes with the Gold Edition of The Crew 2, which includes the season pass; that grants new vehicles, outfits, and other unspecified content. It also comes with the Motorsports Deluxe Pack, which adds more outfits and vehicles, including the Ford F-150 Raptor Race Truck 2017, Pilatus PC-21 Air Race Edition 2002 Plane, and the Abarth 500 Monster Truck Edition 2008.
The Motor Edition also comes with a The Crew 2 license plate, a fancy box, a Steelbook for the game, a Roadmap, and four stickers. As of right now, the Motor Edition seems to be an Ubisoft Store exclusive. Pre-ordering customers will get the Legendary Motors Pack, which includes the Mercedes-AMG C 63 Touring Car 2016, the Harley Davidson Iron 883 2017, and more.
Finally, via The Crew Rewards Program, players can start earning vehicles for the new game by completing new challenges every month in the first game. By participating in all the challenges, a total of 19 cars can be earned, including exclusive water vehicles.
Source: Gematsu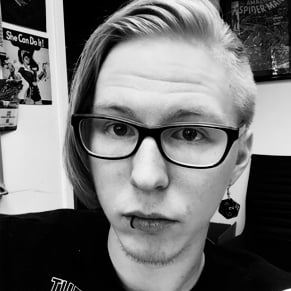 03/16/2018 01:50PM