Just Add Water Wants To Rehydrate Metal Gear Solid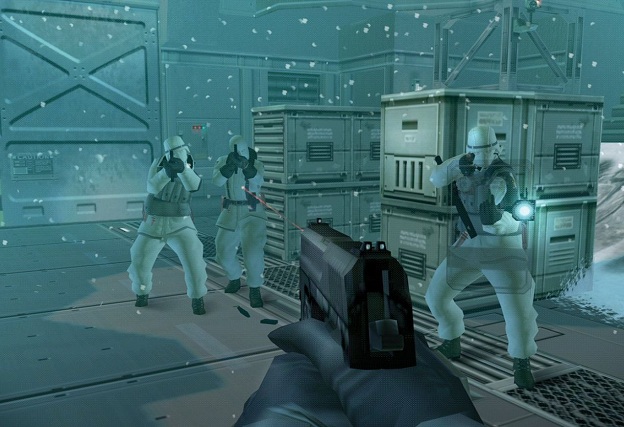 Last generation, after Metal Gear Solid 2 was released, Konami tapped western developer Silicon Knights to remake the original Metal Gear Solid using the new game's engine. It was an enjoyable, if oddly over-the-top, take on the original game with much better graphics and smoother controls that often took much of the challenge out of the original title. It was also released exclusively on the GameCube, which is a real head-scratcher.
Now, Just Add Water, the developers of the HD remake of Oddworld: Stranger's Wrath and the upcoming Oddworld: New 'n' Tasty (a remake of Abe's Oddysey), would like to take a shot at the PlayStation stealth action game, building a remake of it in Konami's new Fox Engine.
In an open letter to Konami, JAW cites their experience working faithfully on existing properties, their affection for Metal Gear, and their burning desire to make the game.
Fingers crossed that this goes somewhere.
Source: MCV UK
06/27/2013 11:40AM