State Of Decay Reworked For Australia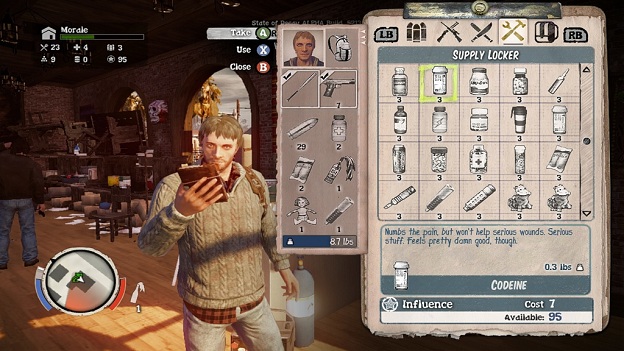 Despite the creation of an R18+ rating for games of a more adult nature, Australian legislators are still determined to demonstrate the inherent failures of a government-backed rating system.
State of Decay, an open-world zombie survival game, was banned in the land down under due to its system of rewarding the use of "stimulants" and illicit drugs. The game has since been awarded classification following the rebranding of these substances to "supplements."
This bespeaks a greater issue with the Australian classification board. The country is notorious for outrightly banning games if they in some manner condone or glorify the use of illegal substances. In this way, the Australian Classification Board is still acting as a sort of moral authority, policing the medium for content that doesn't align with the government's existing legal framework.
That's one heck of a slippery slope, Australia.
Source: GamesFix
07/12/2013 09:50AM