Plants vs. Zombies: Garden Warfare Receives Update and Microtransactions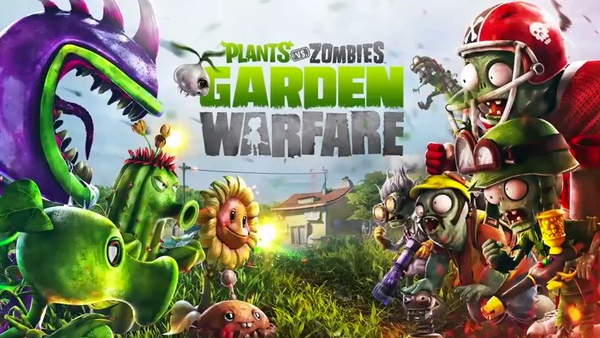 Announced on Saturday, April 6, bigwig publisher EA revealed that PopCap Games' Plants vs. Zombies: Garden Warfare will be receiving microtransactions next week, two months after the games release on Xbox One and Xbox 360. Not only that, but the title has also received a fair amount of updates, thanks to its Zomboss Down DLC that was released last week.
Players will now be able to buy in-game coins via the Sticker Ship, which will allow you to gain access to more of the game's content more quickly. Fortunately, all of the game's content will still be obtainable via regular gameplay.
"Starting next week, players will be given the option to purchase coins from the Sticker Shop," reads the announcement, "which allows players the ability to access new packs and character content more quickly – all the same content that can be earned through regular gameplay. Now you have the choice to play your way; you can play to get new packs and content via earned coins in the game, or you can purchase coins to get more of the packs and content you want right away."
With the release of the Zomboss Down DLC, PopCap has introduced gameplay balances to provide more ways to earn in-game coins, as well as a bunch of additional content including new character variations and over 200 new customization items. The full list of the DLCs content and changes have been detailed below.
Cactus Canyon: a new Gardens & Graveyards map;

8 new playable character variations;

Over 200 new customisation items;

Zomboss Down sticker pack, featuring exclusive new character items and customisations;

New plant reinforcements: Bamboo Shoot, Fire Peashooter and Ice Peashooter;

Max character level increased from 20 to 30;

10 new achievements;

Lots of fixes, improvements, tuning and balance changes;

Gardens & Graveyards scoring has been overhauled to better balance scores between plants and zombies;

Gnome Bomb overall coin rewards have been increased;

We've increased coin rewards in Garden Ops based on difficulty played;

'Solo' and '2-Player' bonuses in Garden Ops have been introduced;

Numerous new coin rewards for support actions, assisted vanquishes and defending or attacking mode objectives, and using abilities in Boss Mode.
It's been confirmed that all of Plants vs. Zombies: Garden Warfare's future DLC--including Zomboss Down--will be completely free to download at no extra cost. Check out our Joshua Bruce's review of the game for Xbox One if you fancy reading up on it.
[ EA.com ]
04/28/2014 03:20PM